April 14, 2021
Agility Is Key in Tough Times
Uncategorized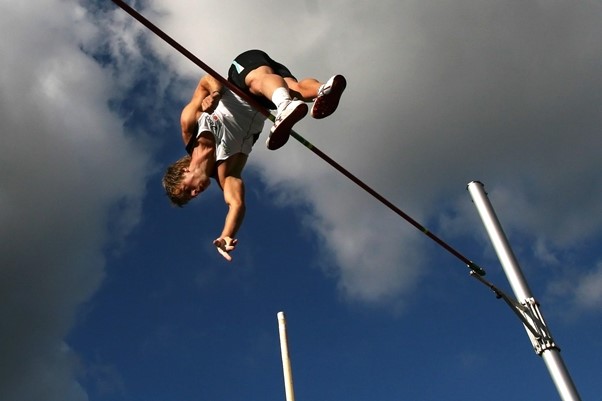 Photo by Frans Vledder on Unsplash
A recent article published in Business Money Magazine highlights the pressure that some fintech lenders have been under.
Prior to the pandemic, there was an explosion of fintech lenders and many believed they would be the future of finance.
However, many of these businesses have struggled to deal with the challenges of coronavirus.
The truth is, times are hard and for businesses to successfully navigate economic shocks like the pandemic, they need to be agile.
In this article, we'll explain what agility is, some of the issues facing fintech lenders and the benefits of working with an agile business like Reparo.
What Is Business Agility?
Business agility is the ability to rapidly and systematically adapt and respond to changing demands. Agile companies are usually flexible and innovative in their approach.
The finance industry regularly faces changes, whether that be customer need, new technology or something entirely unexpected—like a global pandemic.
Despite the many challenges that the pandemic has thrown at us, Reparo's ability to quickly adapt has meant that there has been no compromise in the quality of service we're able to offer to our customers.
Industry Challenges
The difficulties faced by fintechs during the pandemic serve to highlight the importance of agility.
For example, some of the businesses mentioned in the article wanted to be London-based. So when the UK entered lockdown, their overheads for unused office space were much higher than other companies and rent arrears quickly piled up.
Other businesses didn't update their lending criteria—even though the pandemic had made them obsolete. This made it difficult for them to make sustainable lending decisions.
Lenders that rely on technology have found that their algorithms struggle to account for the impact of the pandemic.
Reparo: Agile by Design
Reparo is not a fintech lender specifically. However, we have still had to plot a course through the same challenges that a lot of these businesses face.
We recognise that technology and entrepreneurship play important roles in the alternative finance sector.
But in these difficult times, we were able to adapt by falling back on our expertise and flexible approach to lending.
And as a small team, we've been able to make rapid decisions and welcome new ideas from staff.
This meant that when the pandemic hit, we were able to quickly switch to home working, adjust our lending criteria and continue finding ways to get customers the finance they need.
No Frills—Just Great Customer Service
Another reason we've stayed agile is thanks to our strong client relationships.
Call us old fashioned, but we pride ourselves on our customer service and the time we spend getting to know each of our clients.
This allows us to tailor each deal to the client's unique situation. As a result, we're able to make intelligent decisions based on their needs and the current economic situation.
This has served us well and kept our business stable throughout the pandemic. We've been able to continue lending sustainably through all three lockdowns and our level of customer support hasn't wavered.
We offer unsecured and secured business loans, including an unsecured fast-track option that can be used to invest in new opportunities or cover a short-term issue.
Whatever your reason for needing finance, we'd rather take the time to listen to your specific circumstances than apply one-size-fits-all criteria.
If you'd like to speak to us about your finance needs, please don't hesitate to pick up the phone; one of our team will be happy to talk you through the different options.
Craig Ashton
07917 907 931
ca@reparofinance.co.uk
Daniel Jones
07824 873 358
dj@reparofinance.co.uk
Gurinder Mandir
07805 737 324
gm@reparofinance.co.uk