March 20, 2018
Alternative and Independent lenders
Banking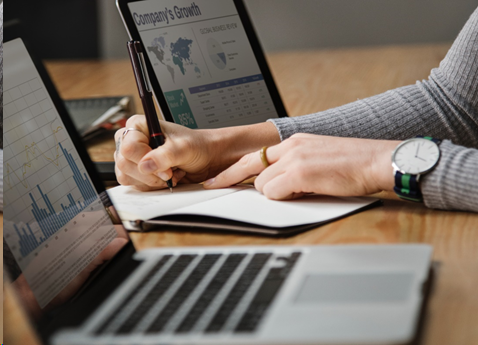 With the rise of the alternative and independent lending market has there the ever been a better time for business owners to explore what new finance companies have to offer? Cash is the lifeblood for any business so getting finance to assist in growth, make the most of unforeseen opportunities or just to keep up with day to day running costs is vitally important. Making sure SME's have access to funding is a hot topic and has been subject to numerous articles and white papers. The recent legislation making it mandatory for banks to refer their SME declines to private platforms is another indication of the shift in the way business are likely to be funded in the future.
Some of the choices available
Long term loans with lower rates via peer 2 peer networks may be appealing for some businesses, while fast short term loans with no early repayment fees for opportunistic growth or cash flow may fit another. The niche area of independent and alternative lenders coming to the market is steadily increasing. New lenders are constantly trying to find innovative ways to assess a business's value and provide funding. The evolving use of technology to speed up lending decisions, match businesses to suitable lenders and even attract investors is an exciting development. These "Fintech" companies are now proactively using technology to improve an SME's chances of securing funding. Fast business loans (based on turnover), single invoice finance, replacement overdraft type facilities, merchant cash advance, secured lending on assets (property and machinery) and trade finance are all becoming more accessible and well known as solutions for SME's.
Let's not forget there are lenders that will structure deals using all of a business's assets (invoices, plant & machinery, buildings etc) to achieve the required level of finance for a business. Loans can normally be for any purpose e.g. cash flow, growth, restructuring, prepack insolvency or even when a bank is looking to exit a connection. Usually this type of business will have a history but the lender will look at where the business has been, where it is now, where it is trying to get to and do the people behind it have the necessary skills to deliver. Some would call this "old school" business lending but it has a special place in the market when the computer or the bank says "no".
Understanding the options
The big challenge for the SME's is understanding their options, while larger independent / alternative lenders are making progress across the SME space the more specialist and niche lenders are sometimes struggling to find a voice. The place of trusted advisors such as accountants, business mentors and independent brokers being aware of all the products available is fundamental to ensuring SME's get the right options. The online brokers have also seen an increase in traffic as we all look to Google to answer all our questions both personally and professionally. We must not forget the some lenders take a dim view when they can see multiple applications have been made and also borrowing from a number of sources as this can indicative of poor planning. This therefore makes the need for a business to make the correct decision even more important.