October 29, 2020
Why Brian Phipps Trusts Reparo Finance to Provide Solutions for His Clients
Uncategorized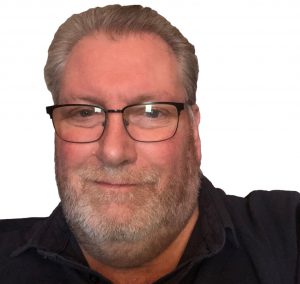 Brian Phipps is an experienced management professional, specialising in helping to turn around struggling companies. He undertakes independent business reviews (IBRs) for several banks and other organisations, and has spent many years working with clients in a wide range of industries, including independent schools and licensing companies.
Today he tells us why Reparo Finance is a crucial partner when he needs to help companies secure funding.
    1. Clear and Timely Communication
"Reparo is always on hand to give support to my clients and me. They're incredibly responsive when putting a deal together.
Emails are answered quickly, and there's always someone at the end of the phone. They are proactive in suggesting solutions and getting things moving.
There's nothing worse than a deal being held up by poor communication – this never happens with Reparo."
    2. Speed
"Reparo are quick to get deals done. They understand that clients are often looking for finance at short notice, and they work to those timescales.
This can really help clients in what can sometimes be a stressful situation and is a real differentiator from many other lenders who often move slowly.
My clients might be dealing with an urgent cash flow issue, capitalising on a new opportunity or have left things to the last minute – whatever the reason, Reparo will move fast."
    3. Experience
"The team has a wealth of experience from a range of industries. This means that they can quickly understand a business proposition and find a solution.
They understand what assets can be used for security and identify what other factors may hold up a deal and zero-in on any potential issues.
When problems emerge, they have the experience and know-how to seek the best solution."
    4. Straightforward Paperwork
"Reparo have made their paperwork clean, simple and easy to understand and clients value this clarity.
This helps speed things along because clients always understand the deal and feel comfortable."
    5. Time and Attention
"Reparo will always take the time to understand the client, listen to their proposition and assess the lending needs.
As the deal progresses, Reparo will always answer client questions. If problems emerge, the team will always address these straight away."
    6. Can-Do Attitude
"I really enjoy working with Reparo not just for the work they do, but the attitude they bring. The team has a real can-do attitude, bringing a refreshing dose of positivity to each deal.
They are always looking for a solution; a way to do a deal that will suit everyone's needs. It's a real boost, especially when compared to dealing with more traditional lenders who can have a more 'computer says no' approach. Reparo brings creativity to finding solutions for clients."
    7. Patience
"Sometimes, clients change their mind or need to talk to a long list of stakeholders before making a decision.
None of this fazes the Reparo team: they always explain their solution to the client and other stakeholders. This gives clients a real peace of mind when dealing with Reparo."
    8. Personal Service
"Finally, what makes Reparo really special is the service you get. I've had senior team members drive over four hours to meet clients, or dedicate whole mornings to introductory meetings.
This not only reflects well on me when establishing deals, but helps put clients at ease. As a result, everyone can work together better and more openly. This helps everyone to find the right solution and bespoke deals."
*
At Reparo, our approach has always been to look at the business case rather than strict lending criteria. If you're looking for lending between £25,000 and £1m, please get in touch.
To discuss a loan, please get in touch on contact@reparofinance.co.uk or 0161 451 5710.