February 21, 2022
Can Businesses Return to Normal?
Uncategorized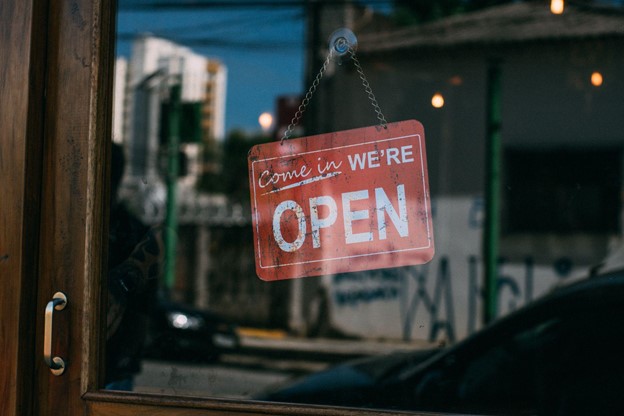 Life in the UK is gradually returning to normal following the pandemic.
Number 10 is phasing out England's remaining restrictions, as Boris Johnson says that he is prepared to "let the UK live with the virus".
Scotland and England have lifted their guidance to work from home. In Northern Ireland and Wales, people are still advised to work remotely where possible.
However, there are still many challenges that are making it difficult for businesses to get back up to speed, such as paying back government loans, lack of access to credit, increased living costs, competition for skilled labour, and many more.
This article discusses these challenges and how businesses need to think about the future.
Government Loan Schemes
Both the Coronavirus Business Interruption Loan Scheme (CBILS) and the Bounce Back Loan Scheme (BBLS) ended on 31 March 2021, and companies that took them out have already started making repayments
The Recovery Loan Scheme (RLS) replaced the CBILS on 6 April 2021 is for loans between £25,000 to £10 million and has been extended by six months to 30 June 2022.
Businesses that took out these loans may still be struggling for working capital due to increased costs. They may also be experiencing lower turnover than before the pandemic.
With the payment holiday periods finishing these companies need to assess how the additional repayments will affect them. For example, can they afford ongoing stock and wages?
It is also important to determine whether they have enough cash flow for current challenges and future growth plans.
Changes to Credit Profiles
A lot of companies filed their accounts at Christmas. Many of these accounts will be based on 2020—which wasn't a good year for most businesses.
If a company had a bad year during the pandemic, it will be reflected in their accounts. This may result in credit limits being reduced or a reduction in credit terms. In some cases it could result in suppliers not agreeing to credit terms at all. We have also heard of instances of suppliers suddenly asking for deposits or upfront payments to secure orders.
Businesses that had a difficult 2020 are unlikely to have spare cash to pay upfront and will need to find an alternative source of funding to pay for goods and secure orders.
Cost of Living Increases
Over the last couple of years public sector pay has been frozen. In the private sector, wages haven't increased as most businesses couldn't afford it.
However, inflation means that low-paid sectors like hospitality will no longer meet the cost of living. They will have to review pay or risk losing staff.
Greater Competition for Good Staff
There is a growing division between businesses that insist on returning to the office and those that allow hybrid or remote working. Will the best staff be attracted to roles with greater flexibility?
We've heard accounts of companies struggling to fill qualified positions for office-based roles.
This could create difficulties for industries where remote working is not an option, as fewer education leavers will want to enter those industries.
Reparo Finance Can Help
Even though the pandemic restrictions are being relaxed, the economic effects are likely to continue for some time.
Businesses need access to short-term working capital to cover these issues until they have a steady flow of cash again. As turnovers start to increase there is always a funding gap that appears between the cost of new contracts or orders and payment being received from customers.
Unfortunately, mainstream banks have more stringent lending criteria and can be slow to make decisions to lend.
This is where Reparo can help:
Reparo will consider any loan application
We won't reject a company out of hand simply because of the sector they work in.
We don't shy away from urgent or challenging applications that don't fall into traditional lenders' criteria because we have the experience and know-how to seek a practical solution.
We'll find a way to make a deal work
At Reparo, we take the time to understand our clients and their situation. We look beyond bank statements and take into consideration other factors like cashflow, director experience and other assets to create a deal that works for you
We'll get you to finance fast
Many companies have faced supply chain disruption, difficulties recruiting staff, pandemic issues, increased funding gaps, or reduced turnover.
As a result, your clients may have found themselves facing cash flow issues.
Companies in this position need money fast to pay bills and stop the business from slipping into further problems.
Reparo provides fast access to short-term working capital to help businesses overcome the challenges they face.
We offer two products:
Unsecured loans from £25k to £75k—perfect in a cash flow emergency
Secured commercial loans from £75k to £500k, with room to lend up to £1m
To discuss in confidence, drop one of our new business team a line using the contact details below:
Craig Ashton
07917 907 931
Daniel Jones
07824 873 358