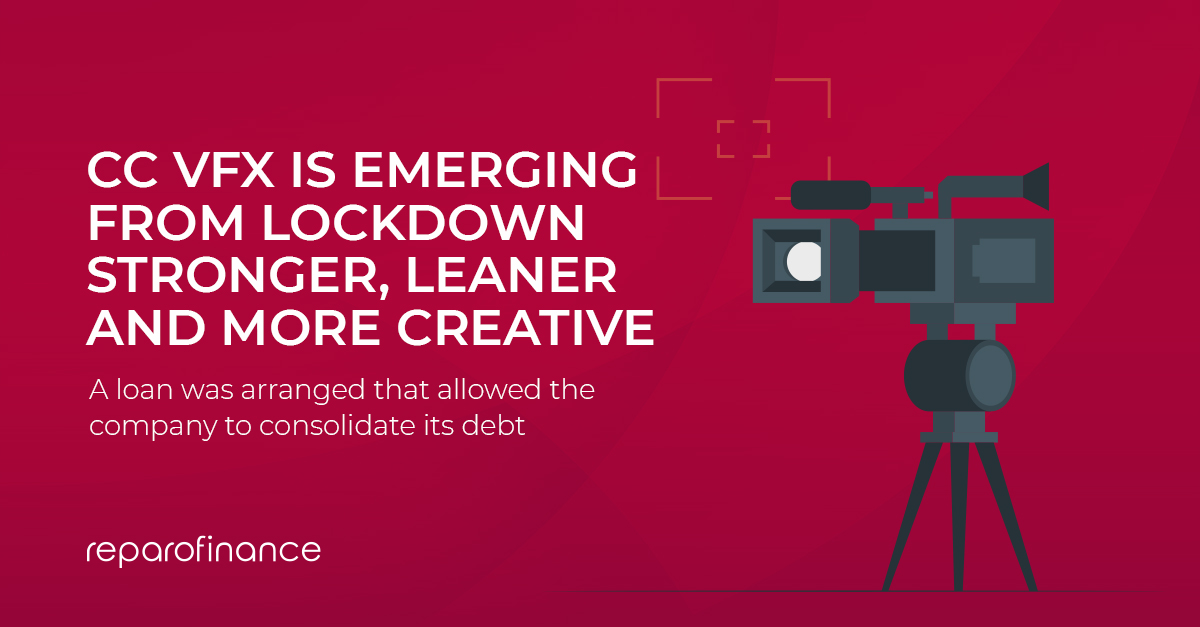 July 31, 2020
CC VFX Is Emerging from Lockdown Stronger, Leaner and More Creative
Secured
CC VFX (known as Cherry Cherry) are designers of moving-media experiences, films, adverts and online content. They bring together analogue and digital practices of design, art, animation, visual effects and programming to find unique ways to engage and involve audiences in media. The team have worked for many household names including Mars, Walkers and Mastercard.
CC VFX's team is headed up by Gavin Hay (pictured above) and Dr Carl Grinter. Gavin is a seasoned entrepreneur with a successful track record who brings a wealth of experience within the media industry. He previously founded and built up his own production company, Brighter Pictures, which was then bought by industry leader Endemol Entertainment in a deal worth £10 million. Carl is an expert producer, designer and supervisor, specialising in animation, live action, visual effects and motion graphics. He has over 30 years' experience in the industry.
They've built a dedicated team of 15–20 people made up of the best creatives in the business, including art directors, animators, visual effects specialists, colourists and more. The breadth of the team means CCVFX can be involved in every stage of the production lifecycle.
Carl and Gavin: The Perfect Partnership
Both of CC VFX's leaders, Carl and Gavin, bring many years of production experience and together they make the complete leadership package. While Gavin specialises in running the business and has experience in growing teams and turnover, Carl is highly skilled in CC VFX's core products with a PhD in film and immersive media. What makes this top team work so well is that neither is a pure specialist: Carl also has an MBA and is an experienced commercial production and creative business direction, and Gavin is passionate about the creative industries and knows what makes directors and commissioners tick. Together they can lead CC VFX and their staff through all challenges, from business development to product delivery.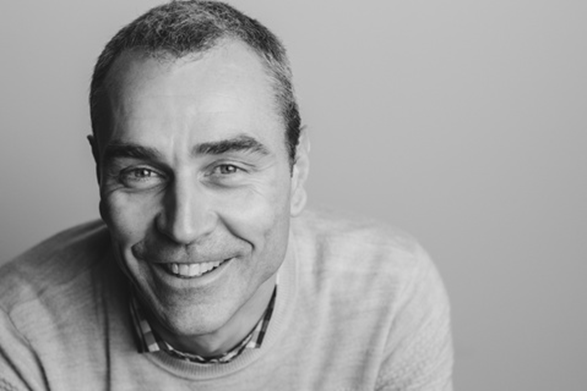 Moving into Full Content Production
CC VFX has evolved from a visual special effects company into a full content creation and production company. By expanding their expertise to the full suite of content production, CC VFX can join the party earlier and provide more steer on the creative direction of a project as well as delivering a high-quality end product. The wide range of creatives on the team supports this top-end full content production.
This growth has come at an exciting time for content creators, as the market continues to boom and the golden age of television continues. The streaming revolution shows no signs of slowing, with the continuous launch of new services such as Disney+ and Quibi. And incumbents such as Netflix are still investing huge sums into original content: pre COVID-19, Netflix had planned to spend $17 billion (£13.6 billion) in 2020.
Overcoming Challenges
However, behind every success there is a story to tell. Historically, CC VFX had some finance agreements that were putting significant pressure on cash flow and preventing the company from investing in the creative talent it needed to fulfil its vision.
In May 2019, CC VFX started working with Reparo to address these challenges. A loan was arranged that allowed the company to consolidate its debt, free up working capital and give the business the breathing space it needed to kickstart growth.
Lockdown Woes
After this consolidation with Reparo the business was busy investing in talent and negotiating some multi-million pound contracts. But then COVID-19 struck, the film industry shut down and the deal flow stalled. The lack of support from the government for creative industries has been well documented and CC VFX fell through the cracks, ineligible for support such as business rate relief or grants that some other SMEs could take advantage of.
CC VFX had no choice but to furlough the team, work with the remaining team remotely and cut costs where possible to ride out the storm. Reparo was behind the business all the way, speaking to Gavin regularly and ensuring him they still believed in his plans. Practically, they provided a significant reduction in required payments for three months to ease cash flow issues and help the business weather the storm.
Looking to the Future
Thankfully, since the curve has flattened development and production have been able to restart cautiously. If the past three months have taught us anything, it's that television and content are now more important to audiences than ever before.
CC VFX is now in negotiations for a £5m+ contract and is working with blue-chip brands on a range of exciting projects. The hard work done pre-pandemic has positioned the firm as key market leaders for brands that want to bring ambitious concepts to life. This appeal has gone global, and the team are also in discussion with brands in the US and the Middle East. While the future is still uncertain for all of us, for CC VFX it looks bright.
Jason Cossey says of working with CC VFX: "I could see straight away that Gavin was an entrepreneur with a great track record. Although media is an unpredictable industry, we could see clear evidence of a business on an upwards trajectory that had the right value proposition. They just needed to restructure some debt to help them on that trajectory, and we were happy to provide the capital they needed." Gavin Hay says of working with Reparo: "It's been fantastic. I had lost faith after dealing with 'computer says no' traditional lenders who didn't seem to understand our business or strategic vision  and didn't seem to care whether we succeeded or not. With Reparo, everything felt more human. It wasn't like talking to a computer – they listened to our story and were incredibly supportive. They looked beyond our cash position and took into account our history and successful track record. Reparo built a strong relationship with us and offered us the right financing at the right time. Without this loan we probably wouldn't have found a solution to our issues, but now we are well on our way to the growth we always knew we were capable of."