March 27, 2020
Reparo Finance Completed Deal: £140,000 Funding Provided to Help a Commercial Vehicle Repair Company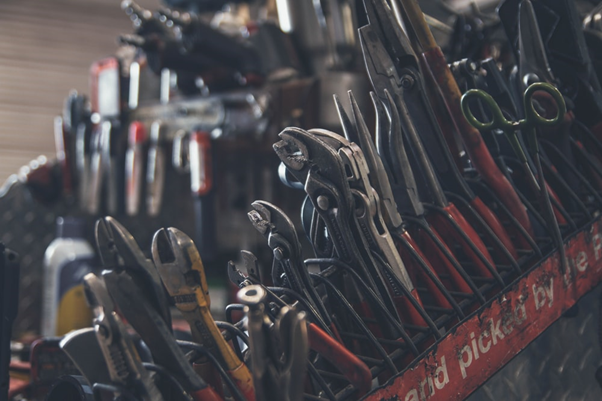 Deal Type: Debt Consolidation
Loan Amount:  £140,000
Loan Type:  4-Year Loan
Security: Charge on commercial and residential property
Region:  North East
Reparo helped a commercial vehicle repair company to consolidate its debt after losing a large contract. We provided a loan with a four-year term with capital and interest repayments; the repayments were tailored to help cash flow.
The company had been forced into liquidation and had ceased to trade. However, the husband and wife team who owned the business were determined not to give up. They bought the trading company from the liquidator and started a new company.

The new company would service all of the debt from the previous one, but the amount was significant and needed to be consolidated. It required a loan of £140,000 to reduce monthly payments and get back on track.
The firm knew visiting banks for a loan wasn't viable for several reasons:
Although the founders had owned the previous company, the banks would view this one as a new company with no accounts to show.
The company was in a significant amount of debt spread across many different lenders.
The commercial building was leasehold rather than freehold.
After assessing the application carefully, we were happy to provide the loan so that the company could consolidate its debt.

Unlike traditional lenders, Reparo does not stick to rigid criteria. Instead, it assesses every case on its individual merits and takes a number of factors into account when making its decision.
First, we took the time to meet the business owners in person. Although the banks were likely to refuse a loan due to the liquidation of their previous business, we could immediately see they were credible and responsible business people with a good track record. The previous company had traded successfully for many years before losing the large contract.
Although banks generally only lend to businesses with a freehold commercial property, we took the time to examine the leasehold agreement carefully and were comfortable for it to be used as security.
The owners also used their own property as a personal guarantee, which demonstrated a serious commitment to the business.
Andrew Ward, Managing Director at Reparo, said: "When we were approached with this deal, we took the time to examine the details carefully. We met the business owners soon after the initial enquiry and it became clear that they had a very strong case for a loan. We were happy to help the company to consolidate its debt, and we wish it every success in the future." Steve Richardson, Reparo Sales Director, agreed: "It's great to be able to help small businesses that would have struggled to get a loan from traditional lenders. After the unexpected loss of the large contract forced them into liquidation, we were happy to help them get back on their feet again."