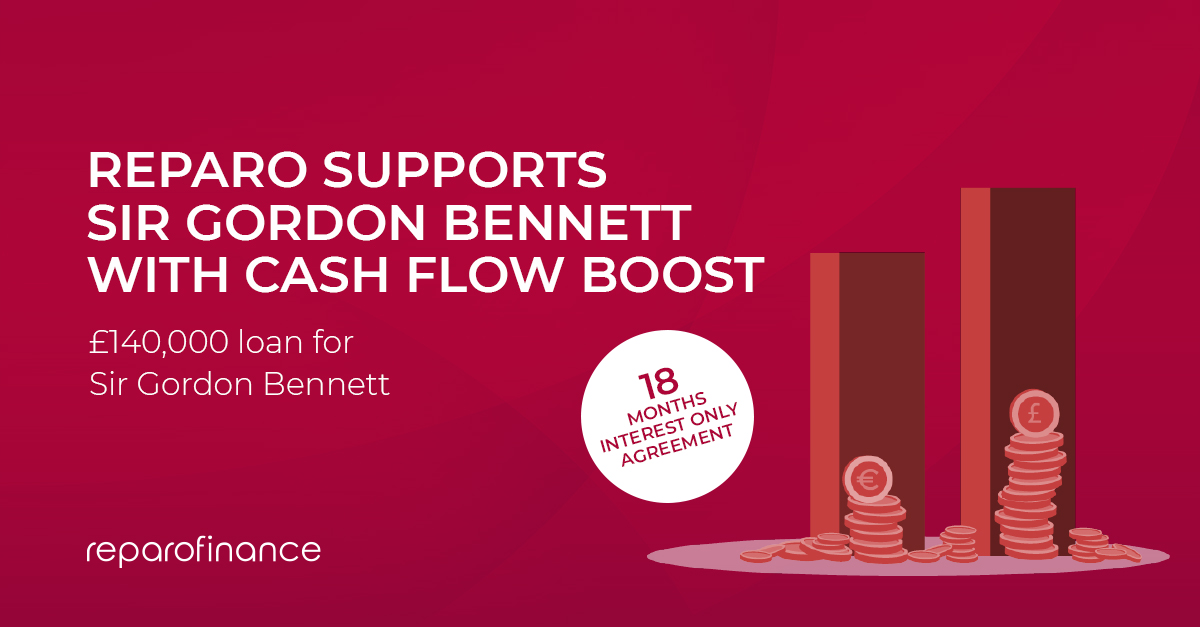 May 21, 2021
Reparo Supports Sir Gordon Bennett with Cash Flow Boost
Secured
Many small businesses have had to adapt to the changes brought on by the Covid-19 pandemic.
We've recently supported a start-up company that had to rethink their business model to adapt to the 'new normal'.
Before the pandemic, Bristol-based Sir Gordon Bennett sold its luxury British gifts at trade shows and markets around the UK.
However, lockdown restrictions saw non-essential retail closed down and the business had to move its operations online to generate revenue.
Moving Sir Gordon Bennett online resulted in unexpected circumstances for the company's owners.
On the one hand, it propelled it into a period of exciting growth. On the other, it led to short-term cash flow pressure due to a backlog of orders.
Reparo Saves the Day
Sir Gordon Bennett approached Reparo for a loan worth £140,000.
Helping businesses finance unexpected situations is one of the things we specialise in at Reparo. The luxury gift retailer was the perfect candidate for our services.
The fact that there was such a demand for the company's products since they had moved online reflected a healthy business model and we were eager to help them complete their orders.
Reparo is well-placed to help businesses with this type of loan. Here's why:
Our approach is flexible
Many commercial banks would have considered Sir Gordon Bennett's loan application too risky because they are a start-up business and had made a loss the previous year.
Unlike traditional lenders, our criteria are flexible as we always look at the specific circumstances of each application.
This also means that we don't shy away from complex applications or ones that have negative elements.
We offer our customers a personalised solution
One of Sir Gordon Bennett's founders was worried that he would not be able to repay the loan's total amount at the end of the 18-month lending period.
At Reparo we understand that in the current climate, things can change in a heartbeat.
This is why we consulted with the founders to work on repayment schedule and terms that would work for their business.
We have agile processes
The loan application was delayed due to an error made by one of the director's mortgage providers. This created a stressful situation for our customer, who required urgent finance.
We took this opportunity to speak to our solicitors and create a solution to prevent this from happening in the future.
If your business is in a similar position and needs fast, accessible cash, get in touch with the Reparo team. We'll focus on understanding your financing needs and finding a lending solution for your situation.
Photo by Jonathan Francisca on Unsplash
Daniel Jones
07824 873 358
dj@reparofinance.co.uk
Gurinder Mandir
07805 737 324
Craig Ashton
07917 907 931