July 20, 2020
Five Businesses that Beat the Odds to Thrive During Lockdown
Uncategorized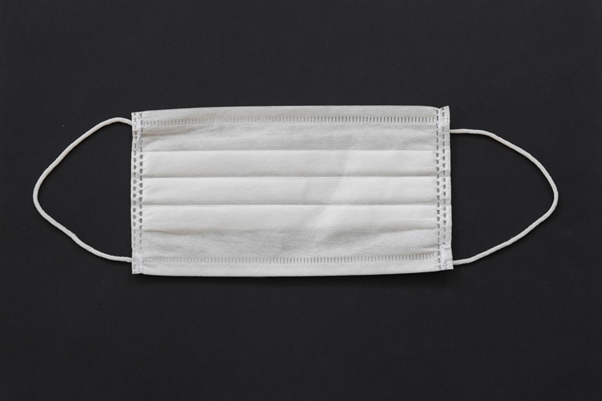 Much has been made of the negative effect COVID-19 has had on UK business. To counter this, we thought it would be interesting to look at some of the companies that have put themselves in a stronger position during the pandemic.
Some of these success stories are larger organisations that already had a business model well-positioned to benefit from the new situation. Others are small, agile companies that have been able to adapt to the new conditions and thrive.
Either way, they are all bucking the trend and finding success.
Zoom and the Tech Industry
Zoom is the poster child for businesses that thrived during the pandemic. The need for remote work tools meant that from February to April, the company made $328 million (£259m). This is more than double the revenue of the same time last year. The company has also seen a considerable jump in its user-base, including a 354% increase in business customers with more than ten employees.
It wasn't all plain sailing, however. The increase in users highlighted security issues that the company has been busy trying to solve. Another potential problem is the introduction of new competitors, especially the focus Google is putting on its video conferencing software, Google Meet.
Tech companies are amongst the least affected by the crisis. A Business Money survey found that just 1% of tech firms had furloughed employees. This compares to 50% in tourism and restaurants, 40% in construction and real estate, and 36% in manufacturing.
Meal Delivery Services
Food and hospitality businesses were amongst the worst hit by the pandemic as venues shut and events were cancelled. However, some companies bucked the trend by offering food for takeout or delivery.
One such company is Altieri Catering, a business that pre-pandemic made its money serving food at events. During the lockdown, founder Alex Vincenzo Miraglia pivoted away from festivals and towards home delivery. Miraglia told Business Live that he is now delivering up to 100 pizzas a day and has expanded into offering Greek-style gyros.
Another trend is owners coming up with entirely new delivery-only concepts that use the restaurant's expertise but have a menu more suitable to travel.
The London Evening Standard highlights Taiwanese bun restaurant Bao, which created a new rice-based brand for a takeaway called Rice Error. The owners felt the need to create a new brand due to the menu at the established bun restaurant being unsuited to travel.
Unfortunately, not all restaurants were able to pivot their business models, and many have felt the pinch.
At the start of July, Casual Dining Group, the company behind Bella Italia, Café Rouge, and Las Iguanas was placed into administration, resulting in the closure of 91 restaurants.
Healthcare Manufacturers
Manufacturing suffered its worst quarter since 1975 in the second quarter of this year. However, some businesses were able to buck the trend by capitalising on the new demands brought by COVID-19.
One such company is Wigan-based manufacturer TSL Healthcare, which invested in machinery to start producing facemasks for both medical and general use.
The pandemic has seen a huge increase in demand for masks, and the investment will put the company at the forefront of UK-based mask production. The Business Desk report that it will be able to supply up to 140 million masks per year.
Other manufacturers that have done well include Brandauer, which secured funding to increase the number of facemask nose clips it can produce to more than 100 million per year. Shiftec successfully pivoted from manufacturing ink trays and automotive components to producing equipment to help with social distancing in workplaces and vehicles.
Ocado and Grocery Delivery
Online grocery shopping saw sales rise by 91% from mid-May to mid-June, according to research firm Kantar.
As an established delivery platform, Ocado was one of the big beneficiaries. The company achieved a share of 1.7% of the total grocery market, and its stock price rose 50% from January to June.
Ocado isn't the only company thriving in the space. Amazon expanded its Amazon Fresh same-day delivery service to further locations in the UK, Dublin-based started-up Buymie raised an additional €5.8 million in June, and Aldi has teamed up with Deliveroo to trial food deliveries in Dublin.
On a smaller level, The Guardian reported that specialised delivery services have also seen success.
Field & Flower, a business that delivers meat and fish boxes, saw subscriptions rise 1,665% in a single week earlier this year. Meanwhile, recipe box service Mindful Chef saw a 452% spike in customers, and Craft Gin Club reported that 30,000 new people signed up for its monthly boxes of gin and mixers. 
Non-food retail hasn't performed as well, and despite a 60.2% year-on-year increase in online sales in May, the British Retail Consortium said total sales fell by 5.9%. John Lewis, The Arcadia Group, and
Harrods are amongst the big names that had to lay off staff.
This downturn also seriously hit landlords of major retail properties. Both Hammerson and British Land reported struggling to collect retail rent.
SAS Daniels and Divorce Lawyers
Law firm SAS Daniels is responding to a different type of demand brought by the virus. The firm said it received a four-fold increase in divorce enquiries during the first three weeks of June.  
The upturn was expected. Partner in the family team Anita Scorah told Business Live that they had anticipated a rise due to the enforced proximity of lockdown. Interestingly, the firm said it found most of the inquiries were from couples who remained on good terms but found their marriages had reached a natural end.
SAS Daniels isn't the only business to report similar findings, with family law specialists around the world reporting similar trends. Reparo provides business loans of between £25,000 and £1 million. To discuss a loan with one of our experts, please get in touch with the team at contact@reparofinance.co.uk or on 0161 451 5710.