February 28, 2020
Daniel Jones Joins Reparo
General News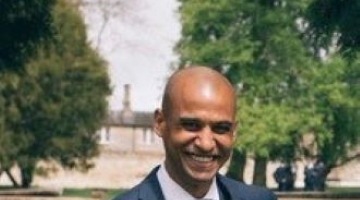 Reparo is pleased to introduce its new Business Development Manager, Daniel Jones, to the team. Daniel joins us from Lloyds, where he spent over ten years as a local business manager. He has a broad experience in financial services with a focus on commercial lending. He has worked successfully with businesses in all sectors, including hotel, retail and leisure businesses.
Daniel is passionate about building lasting relationships with clients and works with businesses and brokers across the South West to help provide lending solutions.
We caught up with Daniel to learn a little more about him:
Welcome to Reparo, Daniel. Could you tell us a little more about yourself, please?
Thanks very much. Well, aside from commercial finance, football has played a big role in my life! I used to play when I was younger, but I'm too old to get on the pitch now.
Fortunately my six-year-old son has inherited my love for the game, so I enjoy taking him to training at the weekend.
What made you want to join Reparo?
I'm passionate about helping SMEs to thrive, and Reparo is the perfect place to do that. During my time at Lloyds, I saw lots of great local businesses turned away because they didn't meet the bank's strict criteria for a loan. I wanted to be able to help these businesses and to really make a difference, which is why Reparo is a great fit for me. I love getting to know local business owners and hear about all the exciting things they have planned, and being able to help them achieve their goals is a great feeling.
I'm always up for a new challenge, and I'm looking forward to using the skills and experience I've gained in the industry in an exciting new role. The fast-paced nature of the job suits me well, and I enjoy being able to offer more flexible products to my clients.
A big part of your role is finding exceptional brokers to partner with; what makes a first-class broker?
The kind of brokers I look for are those that take the time to understand their clients' business and needs. Many SMEs may be new to the commercial loan process, so it's crucial that brokers are able to guide them through it and reassure them every step of the way. A good broker goes the extra mile for their client and is always ready to pick up the phone and answer any questions they may have.
They also need to be efficient and able to work quickly, since many loans we complete happen in a very short time frame. Brokers should be flexible and experienced working across different sectors and loan types so that they can match clients to the right lenders.
How would you describe the Reparo approach to lending?
Reparo offers flexible lending solutions tailored to fit the needs of individual businesses. Each case is assessed on its unique merits and we always take the time to get to know the business owners in person so that we fully understand their situation.
Everyone at Reparo is passionate about helping businesses to grow and develop and everything we
do is centred around this idea. Our processes are designed with our clients in mind—for example, businesses are able to schedule payments in a way that suits their cash flow, and there are no hidden cancellation fees.
In a nutshell, Reparo offers a fast, efficient and flexible service that is designed to be transparent and easy for our clients to understand. If you're a broker who would like to learn more about how we can help your clients, feel free to drop Daniel a line at dj@reparofinance.co.uk or connect with him on LinkedIn.