January 27, 2021
From CRMs to Marvel Movies: A Day in the Life of Reparo Sales Director, Steve Richardson
Uncategorized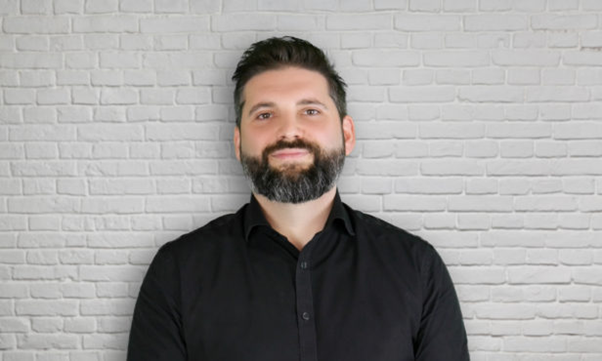 Steve Richardson is the steady hand behind Reparo's business development team. He helps ensure that brokers working with Reparo have a smooth experience and that deals are submitted with minimal stress for borrowers.
We asked Steve about his typical day, including how he helps clients find secure finance, his management style and his role in connecting with new introducers.
Over to Steve…
6:20 I wake up or rather am woken up, by my four-year-old twin sons. They have excellent body clocks, so I don't need to set an alarm! I get ready while my wife takes the kids downstairs, and then we swap over, and I'll make breakfast.
8:15 In normal times I would walk the kids to school and then grab a coffee from a cafe on the way back. It's a great way to get some exercise and fresh air – although that hasn't been possible during lockdown.
8:30 Our Relationship Manager, Jason, rings me to discuss the day ahead. Some loan applications have come in that I may need to assess. Also, an issue has arisen in which a client's property valuation has come in lower than expected, meaning that we can't lend them as much as they had hoped. Overvaluing property has been an issue during the pandemic as there is less demand for property; however, alternative lenders like us can suggest solutions that make financing their business still possible. In this case, Jason and I come up with several possible options. For example, the company has some machinery that could also be valued.
9:30 I join a meeting with the whole team over Zoom to discuss the week ahead. It's an excellent way to catch up and set the tone for the day. Tomorrow we're having a meeting focused on sales operations, while on Wednesday we have an external Zoom meeting planned with a new broker.
10:30 Culturally, we like to get things done in the morning at Reparo, so I spend the next hour on the phone to individual members of our sales team, providing them with one-to-one support.
My team are experienced and have their own networks, so I advise and try only to step in when they need assistance. My role is to make their job easier, and I aim to be as hands-off as possible. This gives them the space to grow and develop, resulting in the high-performing team we have now – in fact, sometimes it feels like I work for them, which is how it should be!
11:30 I have another call with Jason. He's been doing some business development and updates me on a new deal. Jason has been with the business since day one and is hugely experienced, so even though sales is not his core role, he adds lots of value for our clients. It's the kind of internal flexibility that you wouldn't get at a larger lender, and it allows us to work much more efficiently for our customers.
12:00 I catch up with one of our introducers, a large brokerage with a network covering the entire country. This is a crucial relationship and can connect us with a much larger number of clients, so I'm involved to make sure everything runs smoothly. I also go on LinkedIn to see if any new brokers have been appointed that we could invite to join our introducer base.
12:30 I'm involved in integrating our API into a larger broker's digital platform, so I spend some time on this. When complete, this will make our services available to any brokerage using the platform.
13:00 I have lunch with the family. One of the few benefits of lockdown is that we all get to spend a little more time together. I veto Paw Patrol on iPad's at the table, however, as I get too distracted!
14:00 My afternoons usually focus on management team tasks. For example, on the third Monday of every month, we have a board meeting, or I may discuss policy changes with our credit committee or review our three-month rolling forecast. However, this afternoon I'm on Zoom calls with software providers. I get involved in our internal infrastructure projects, and we are currently switching our CRM over to a new provider.
14:30 A member of my team wants to complete a secured deal, so I work with the management team to scrutinise the credit paper and ensure that it is watertight. We prioritise decisions like this so that the customer can access finance as soon as possible. In the case of unsecured loans, we will usually provide an answer on the same day that the proposal is submitted.
15:30 Normally I go to pick up the kids after school – although I'm usually still on the phone during this time helping the team out with any questions.
17:30 I finish for the day and my family all sits down for dinner together. Afterwards, the boys play for a bit before going up to bed at around seven o'clock.
19:30 Once the kids are in bed, my wife and I enjoy a glass of wine – my favourite is a merlot (although I won't pretend to be fussy). I'm a big Marvel fan, so I like to watch their shows and movies. Recently, I've been watching The Punisher on Netflix. Beyond that, I will often fall down a YouTube rabbit hole or spend some time gaming or just chatting with the wife.
To discuss a loan between £25,000 and £1m, get in touch with one of the team
Daniel Jones
07824 873 358
dj@reparofinance.co.uk