June 24, 2019
How Finance Brokers Can Utilise LinkedIn: Part Two
Finance, General News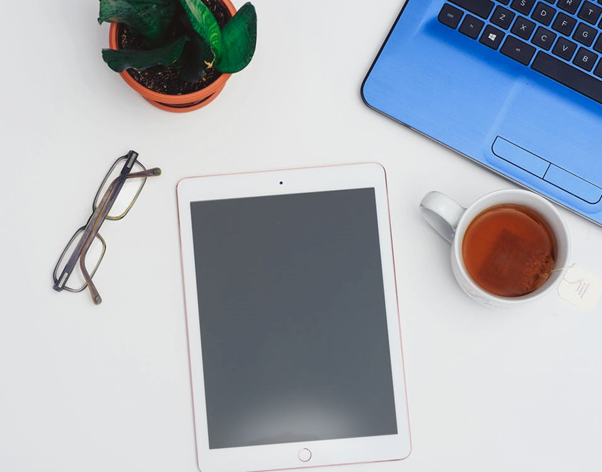 In our first article on how finance brokers can use LinkedIn, we looked at how LinkedIn works and how finance brokers can optimise their profile for use on the service.
In this second article, we'll look at how brokers can raise their profile on the platform and how they can begin to generate leads.
Increase Your Authority on LinkedIn
Raising your profile and building authority on LinkedIn essentially means engaging in the community. There are several ways you can do this including publishing content and getting involved in conversations.
Add Your Existing Connections
The first step to building your profile on LinkedIn is the easiest one: ensuring you have added everyone you already have a professional connection with.
Adding more people will increase the size of your network and allow you to get involved in industry discussions.
Additionally, any content you publish on LinkedIn will show up on the timelines of your connections. The more people you add, the more people will see your activity. Likewise, their activity will show up on your LinkedIn timeline, so you can begin to comment on what they are doing.
Regularly Publish Native Content to LinkedIn
Regularly publishing content on LinkedIn will build your profile on the network, spread awareness of what you are doing, and build authority in your industry. These are all important things when it comes to building leads.
You can produce a variety of content, as long as it is high-quality. For example, videos, blogposts, and images.
Like other types of content marketing, the content you produce shouldn't only be promotional. Instead, it should offer insight, knowledge, or start conversations. The more interesting people find your content, the more likely it is that they will interact with it, enabling it to be shown to more people outside your existing network.
Some relevant ideas for finance brokers would be advice to businesses on how to manage cash flow, the process of securing funding, how to ensure your accounts are investment-ready and how property is valued. In short, anything that provides useful information to the type of customer you are looking to engage with.
Comment on What Other People Are Doing
An easy way to increase your visibility on LinkedIn is to comment on what other people are doing. Commenting on people in your industry, as well as your clients and even potential prospects will remind them that you exist. It is an easy, non-intrusive way to start a conversation that could later result in your brokerage being hired.
Additionally, when you comment it won't only be seen by the person whose post you are commenting on, but also by other people who see the post, potentially increasing your exposure in the LinkedIn community.
Generate Leads Through LinkedIn Outreach
Once you have your profile up and running and you have built some authority on LinkedIn, you can begin the process of prospecting. Here are three steps you can use to do this.
Step One: Create a Shortlist on Sales Navigator
As with any form of outreach, you first need to build a list of targets. You can do this on LinkedIn using Sales Navigator.
Sales Navigator is a premium feature of LinkedIn allowing users to create sales lists by searching and filtering through users on the platform based on the type of people they want to target. Finance brokers can filter based on number of employees at a company, keywords, location, job title, industry, and more.
This will allow them to target, for example, decision makers at small businesses in the industry they specialise in. If a finance broker does this effectively, they should end up with a list of targets that fit their ideal buyer persona. It does require a small monthly investment.
Step Two: Connect and Add a Personalised Message
When connecting with people on LinkedIn, it can be a good idea to send a personalised message with your connection request. To do this, you just have to click "Add a note" when requesting to connect with someone.
The major benefit of this is it seems less spammy than adding someone without a note. It shows the person you want to connect with why you want to do so. This can be especially important if you don't know the person.
As for what to write in the message, there is a 300-character limit which means you'll have to save your full sales pitch for later. Instead, you can simply let the person know who you are, how you know them (if you know them), and why you want to connect.
Try to make the message as personal as possible, rather than using a generic template with the name and company changed. This is more likely to impact the person reading the message.
Step Three: Send Follow-up Messages
If the person you want to connect with accepts your request, you are free to message them as you wish. It is at this point that you can begin to implement your usual sales process.
If you don't already have a strategy in mind, there are some things you can do. Think about starting off with a simple message thanking them for accepting your request and telling them a little more about your business. If appropriate, you could ask them questions to attempt to draw them into a dialogue.
As the message will likely be amongst your first contact with the person, it is good practice to avoid being too salesy or pushy at first. Instead, keep the tone friendly and simply state what you do and how you may be able to help.
It can also be a good idea to keep these messages short and include a call-to-action like a call or meeting for coffee. Also, don't be afraid to send follow up emails if you don't get an answer.
LinkedIn is a Powerful Tool When Used Well
LinkedIn is a useful way for finance brokers to increase their profiles and generate leads.
Following the tips in both Part One and Part Two of our article can help brokers optimise their profiles and build a brand on LinkedIn. Once they have done this, they are well placed to begin using LinkedIn's powerful prospecting tools to find new customers.
To discuss a loan between £50,000 and £1m, please get in touch with one of our commercial lending team on either 0161 451 5710 or sales@reparofinance.co.uk.