July 22, 2021
How Reparo lends a helping hand to struggling businesses
Uncategorized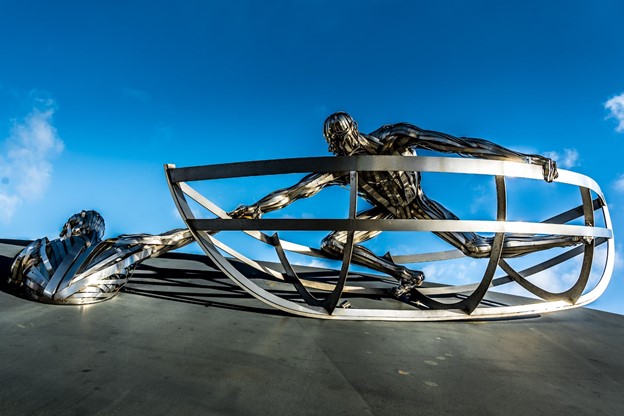 The Confederation of British Industry (CBI) predicts that the UK economy will bounce back to pre-coronavirus levels by the end of 2021.
This recovery follows one of the steepest economic contractions of any nation during the first few months of the pandemic.
However, many businesses still face an uncertain future.
According to the Office of National Statistics (ONS), 31% of businesses are reporting lower turnover than usual.
This has led to many companies experiencing cash flow issues and having to make difficult decisions to prevent closing—whether that's having to make redundancies, compensate for lost revenue or consolidate debt.
At Reparo we know that many businesses require fast, reliable funding to keep trading, avoid financial difficulty or simply get back on track.
In this article, we look at how Reparo lends a helping hand to struggling businesses.
1 – Business Restructuring
Due to the challenging economic climate, some businesses have lost customers or whole revenue streams.
This has meant that they have had to downsize or close down sections of the company to adapt.
Reparo's lending criteria is flexible, which means we are willing to consider loans that commercial banks would  likely turn down.
For example, we recently supported a Paulton-based window and door fabrication company that had made a loss for the past two years due to difficulties with their suppliers. The company needed urgent finance to make redundancies and keep the business afloat.
Reparo looked at the specific circumstances around the loan. We could see that the redundancies would lead to the company increasing its revenues. Within two weeks, we were able to provide a £250,000 loan to prevent the company from closing.
2 – Cover Lost Revenues
National lockdown restrictions have meant that several businesses have faced temporary closures and reductions in their cash flow. This has created difficult financial situations for businesses that are otherwise profitable in normal times.
At Reparo, we take the time to understand your business model and financial projections because we know that difficulties can arise even for well-run companies.
A good example of this is when we provided an £850,000 cash flow injection to a private school that had not been trading for several months due to the pandemic.
Traditional lenders considered the loan too risky due to the school's lack of revenue. However, we were happy to help because we could see that the management team had concrete plans for how it would spend the money and pay it back.
3 – Cash Flow Issues
Some businesses experience cash flow issues due to delayed contracts and because profit is only realised at the end of a long sales cycle.
We understand that some sectors are notoriously unpredictable. However, this does not prevent us from finding a lending solution that works for you.
For example, we recently supported a manufacturing business that engineers large and expensive products. This makes it difficult for the company to ensure consistent cash flow and resource the business effectively.
These projects led to inconsistent income and the business was having trouble consolidating previous lending. We were happy to lend the company £350,000 to navigate short-term financial challenges because we know that income in this sector can be unpredictable.
4 – Debt consolidation
Many businesses operate perfectly well with debt. However, this can sometimes get out of control when the economy takes a turn for the worse. Debt repayments often become crippling because banks are less likely to lend, which makes it more difficult for businesses to consolidate their loans.
We recently helped a commercial vehicle repair company in a similar situation. The business had been forced into liquidation after losing a large contract and had ceased to trade.
The business owners bought the trading company from the liquidator and started a new company to consolidate the previous venture's debt. We could see that the business owners had a good track record and had traded successfully for many years before losing the large contract.
Reparo provided a £140,000 loan with favourable repayments to help the company's cash flow.
5 – Replace or repair damaged assets
Unforeseen accidents can create difficult financial circumstances for a company that is otherwise trading well.
This manufacturing business is a good example of a client we have recently helped that was in this situation.
The company was an existing Reparo client who needed £50,000 of working capital to repair broken machinery.
The client would struggle to get funding from traditional lenders because the business was relatively new and had other outstanding loans.
At Reparo, we will do everything we can to find a lending solution. We worked with the entrepreneur and found the security that would make the deal work.
Get Your Business Back On Track with Reparo
If you need fast, reliable finance to solve a problem or get your business back on track, speak to Reparo.
Our lending criteria is flexible and our experienced, friendly team will always go the extra mile to make a deal work.
We provide loans from £25,000 to £1m, including a Fast Track option of up to £50,000.
For more information, get in touch with one of our team.
Daniel Jones
07824 873 358
dj@reparofinance.co.uk
Gurinder Mandir
07805 737 324
gm@reparofinance.co.uk
Craig Ashton
07917 907 931
ca@reparofinance.co.uk
Photo by Nick Fewings on Unsplash