July 22, 2021
How Reparo Supports Experienced Company Directors
Uncategorized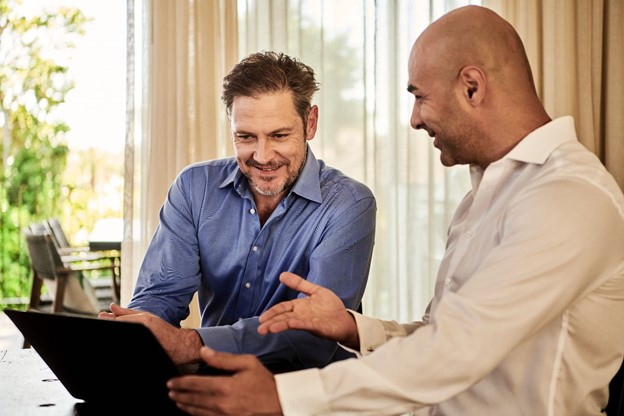 In the last 18 months, we've been approached by many businesses looking to get short-term working capital to help with cash flow issues that have arisen from the pandemic.
So far, all of the businesses we've helped in this situation have been able to continue trading.
However, there are many experienced and responsible business owners out there that have had to close their company due to circumstances beyond their control.
These company directors often still have a viable market for their products and services and with lockdown restrictions easing, many are looking to start anew.
In many cases, these business owners choose to set up a new company under a pre-pack administration agreement.
This where the owners of a company agree to sell its assets before going into administration. Directors can set up a new entity and sell the assets to it—effectively creating a new company that is free from the financial burdens of the old business.
Such an agreement depends on two factors:
1 – The business still needs to be viable.
2 – The new business needs to have enough capital to buy the assets.
However, many companies in this situation struggle to find finance for their new venture because banks and traditional lenders treat them as new companies.
Funding New Beginnings
At Reparo we'll consider any loan request. This includes those from experienced company directors that are looking to start a new venture or fund a pre-pack agreement.
Here are some of the reasons why:
The business is still viable
If experienced company directors are pursuing a new company it is usually a sign that there is still demand for their products or services.
In the case of pre-pack agreements, it is a requirement to prove that the business is still viable.
This gives us good grounds to lend and tells us that the company will be able to afford repayments.
We fund experienced directors with a good track record
If they've launched and run a successful business before, they can do it again. We're happy to support directors that are experienced and qualified and have a good financial track record—especially if the difficult circumstances they found themselves in weren't their fault.
Good security is usually available
Pre-pack deals often involve the transfer of physical assets, which can be used as security for a deal. They also allow us to look at the previous company's finances and estimate the revenue and turnover that the new business can expect.
Personal guarantees can also be considered for directors with suitable personal assets or capital available to them.
The directors have a plan
We ask all customers to provide us with a plan for how they will continue to repay their loan in a worst-case scenario. This protects both parties and helps us maintain a stable loan book.
Planning and projecting outcomes are second nature to successful business owners. If a company director has the nous to pursue a new venture or a pre-pack they have probably considered how they intend to pay back their loan.
If your business needs a fast, accessible loan between £25,000 and £1 million, get in touch with one of our team today.
Daniel Jones
07824 873 358
dj@reparofinance.co.uk
Gurinder Mandir
07805 737 324
gm@reparofinance.co.uk
Craig Ashton
07917 907 931
ca@reparofinance.co.uk