June 18, 2021
How Reparo Supports Growing Companies
Uncategorized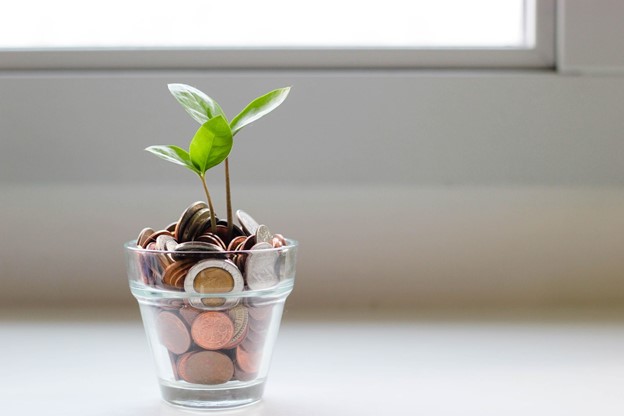 With the government rolling out Covid-19 vaccines and lifting lockdown restrictions, many businesses in the UK are hoping to return to growth.
The economy continues to be challenging. However, last month saw the flash IHS Markit/CIPS output index rise to 62 from 60.7, and May saw business output increase at its fastest pace in 20 years.
The survey shows that economic confidence is returning, the jobs market is improving and activity in services and manufacturing is riding high.
However, it also found that prices have increased, cost pressures have mounted and there is growing concern over inflation.
It seems that growth often comes at a cost.
The same is true for individual businesses. While growth is usually a good thing for companies, it also brings its own challenges—whether it's the need to invest in additional resources, buy more stock to meet demand or consolidate debt accrued during expansion.
At Reparo, we know that some businesses need a helping hand to realise their potential. That's why we take the time to understand your business, consider your request and then provide fast and flexible lending.
Here are five ways Reparo's lending helps businesses grow.
1- Meet Increased Demand
Making additional sales due to the popularity of your business is a great situation for any company to be in. However, if the demand starts to outstrip your ability to deliver you risk limiting your revenues or worse, letting down your customers.
Reparo can provide fast access to finance, allowing you to invest in additional resources or stock. We recently supported Bristol-based luxury goods retailer Sir Gordon Bennett. The company had seen an explosion in sales after it moved its business online. However, it was rejected by its bank as it couldn't prove a year's worth of steady earnings. Reparo stepped in and provided a £50,000 unsecured loan, allowing Sir Gordon Bennett to complete its orders.
2 – Acquire New Assets
Growth often necessitates acquiring new assets of some kind—and it doesn't just cover property. For example, manufacturers may require new machinery to create a new product, or software developers may need additional computers for their expanded team.
At Reparo, we understand that these kinds of investments will help a well-run business increase revenues. That's why we'll always take the time to understand your business plan when seeking finance for new assets.
A good example of this was when we helped a hospitality entrepreneur acquire a new pub. Other lenders had steered clear of the client due to Covid-19 measures affecting the sector.  However, we could see that they were an experienced hospitality operator with an excellent business plan for the new pub. We were happy to provide them with a £350,000 loan.
3 – Free Up Working Capital for Growth
Some businesses operate in burgeoning industries with tremendous growth potential, yet cannot take advantage due to liquidity issues. These could include poor cash flow or crippling debt repayments.
Reparo can offer favourable repayments on loans, helping businesses consolidate their existing debts or untie their revenues. For example, we recently supported a private law firm that had secured a range of loans to fuel a period of rapid growth. The repayment of these loans and the long lead times of new cases had put pressure on the business's cash flow and hamstrung further growth. We were able to lend £300,000 to the company, which was paid off in just 36 months.
4 – Funding New Contracts and Customers
Winning new business is great, but few companies have staff or equipment laying around idle waiting for a new client to arrive. For many, new contracts or customers means that some additional investment is required. This investment could be required for many purposes, including training staff, buying equipment or recruiting new team members.
A good example of a customer we have recently supported with this kind of service is Excel Marine Services. The company was expanding its work with a key client and needed working capital to help meet these additional requirements. We provided a loan that allowed the business to spread out repayments on its existing debt and would give them the option to clear the payments early if required.
5 – Fund Entrepreneurism
Starting a new business from scratch is exciting. However, it often involves some investment—either to get it off the ground or to accelerate growth. Most new businesses struggle to get finance because they have no track record and are perceived as risky by traditional lenders. At Reparo, we fund entrepreneurs with experience in their field and sound business plans that consider the ups and downs their new company may face.
An excellent example of this is former professional golfer Fame Tate. Fame decided that she wanted to acquire a golf course to start her own club; however, she struggled to find a lender. Adding to the issues listed above was the fact that golf courses are difficult to value. We visited the club and met with Fame, allowing us to assess the situation properly. We lent Fame the money, with the understanding that she would refinance with her bank after six months of steady payments.
Unlock Your Company's Growth with Reparo
If you want to grow your company but accessing finance is an issue, then speak to Reparo.
We'll consider any situation and our experienced, friendly team will always try and find a way to make a deal work.
We provide loans from £25,000 to £1m, including a Fast Track option of up to £50,000.
For more information, get in touch with one of our team.
Photo by Micheile Henderson on Unsplash
Daniel Jones
07824 873 358
dj@reparofinance.co.uk
Gurinder Mandir
07805 737 324
gm@reparofinance.co.uk
Craig Ashton
07917 907 931
ca@reparofinance.co.uk