June 11, 2020
How We Help Construction Firms Access Capital
Uncategorized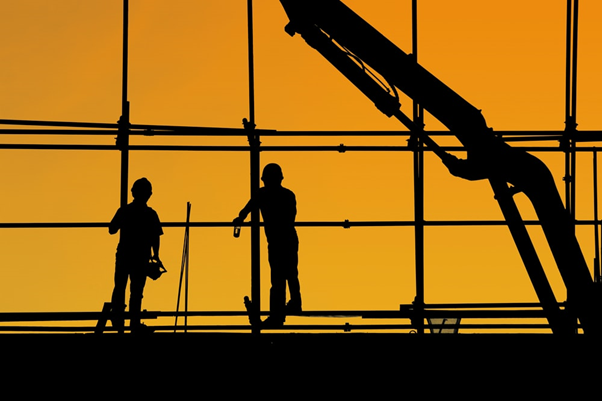 The construction industry is vitally important to the UK economy; it literally provides the building blocks for the homes and businesses of the future.
The sector has suffered over the past couple of months. While lockdown didn't prohibit construction as much as other sectors, many jobs were postponed or cancelled. As the economic situation worsens, further falls in activity are expected. The Construction Products Association has predicted a 25% drop in construction output this year as a best-case scenario.
May saw a drastic fall in the number of contracts awarded, with the value of opportunities also lower than average. This reflects the general contraction in both commercial and domestic sectors. However, there are some green shoots of recovery, as output in May recovered somewhat from April's all-time low.
There is hope that with the gradual reopening of the economy as lockdown eases, recovery will continue. The Construction Leadership Council has released its Roadmap to Recovery to ensure that construction can drive the national, as well as its own, economic recovery.
Challenging Times Ahead
We've been speaking to a lot of construction firms in recent times, and we've heard some common themes on emerging issues:
Lack of pipeline. Many construction firms have had upcoming projects put on hold, potentially indefinitely. While the stalled housing market should pick up again as lockdown eases, some more substantial commercial projects may not return. For example, UK airports have axed £1bn of construction projects in light of the pandemic and its devastating effects on aviation.
Cash flow issues. Even if the pipeline remains strong, many firms are seeing delays in project completion dates, which is leading to cash flow problems. With employees returning from furlough, interest repayments and tax deferrals looming, cash reserves will be stretched.
Capital is hard to find. Construction firms want to be at the forefront of the economic recovery, building capacity to deliver critical projects. But it needs capital to do that, and lenders are wary. While the government's CBILS scheme is helpful, it is taking a long time to process and is often not sufficient for substantial projects.
Lending to the Construction Sector
When we work with construction firms, we understand that rigid lending criteria often doesn't tell the full story when assessing applications. We look at the whole proposition, with a focus on the underlying strength of the business. We don't reject loans to viable companies based on a few small CCJs or some recent poor trading. Instead, we look at the whole picture:
Is the business well run?
Do the directors have experience in the sector?
Is demand likely to remain high?
Are there clear explanations for any recent adverse events?
Is there some form of security?
Do we believe in the vision of the owners?
We're Experienced in Helping Construction Firms Prosper
As bank lending has become a drawn-out box-ticking exercise we have often stepped in to provide vital finance when it's been needed most, for deals both large and small. We've worked with firms from across the industry, providing a range of financing—from land acquisition and working capital to six-month bridging loans.
Read here to see how we helped a small building company access £30k to get a project off the ground. The company wanted to increase the size of its operation, and a traditional lender would have considered this too risky. But we saw an experienced business partner, good planning and ambition, and were happy to proceed.
Read here to see how we provided £450k of urgent funding for an experienced property developer so they could complete a time-sensitive residential development. The combination of a good track record and security allowed the deal to proceed so that the developer could take advantage of the opportunity while the sales of their other properties were completed.
Read here to see how we arranged £375k for a property developer to ensure funding was in place to deliver a redevelopment project to a tight deadline. The bank's due diligence process was too lengthy, but we were able to use our surveying partner to value the property and produce loan terms in a matter of days.
Read here to see how we helped a small consultancy firm specialising in managing construction projects with £30k of working capital required to finalise a small build. We helped to provide cash quickly, avoiding expensive delays and getting the project over the line.
Our lending is based on four pillars:
Speed: We work to your schedule—not ours—to get deals completed. Read here how we completed a £1m deal in seven days.
Common sense: Every business is different, so we look at the specific circumstances rather than set criteria.
Flexibility: Repayment schedules and terms that suit specific circumstances.
Expertise: We've been doing this a long time, so we'll explore every angle to find a solution.
To discuss a commercial loan between £25,000 and £1m, email the team on contact@reparofinance.co.uk, or call us on 0161 451 5710. Subscribe to our mailing list and get fortnightly updates on the UK Alternative Finance sector click HERE.