March 27, 2020
Our Approach to Lending in the Current Uncertainty
Uncategorized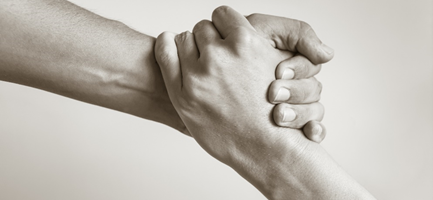 If you are frustrated in your attempt to secure funding, we might be able to help with business loans up to £1m and for any purpose.
The coronavirus pandemic is an unprecedented health emergency, and the economic impact is going to be severe. At this time, our number one concern is the health of our family, colleagues, partners and clients, but as lenders we must also turn our attention to important commercial matters.
An economic downturn seems inevitable, we just don't know how severe it will be, or how long it will last. Over the coming 12 months, we want to do everything we can to support businesses through this crisis. As a lender, we have a responsibility to our current clients as well as the wider business community to continue providing the liquidity to help businesses thrive in these difficult times.
Banks Are Busy
Traditional lenders face a challenging set of circumstances. They are serving a customer base that all of a sudden has a new set of needs, whilst trying to administer the government loan scheme and coming under pressure from the media.
The Coronavirus Business Interruption Loan Scheme is available but requires businesses to meet current British Business Bank requirements. The government is underwriting 80% of these loans, so banks will still be assuming considerable risk. This means we can probably expect limited flexibility around eligibility criteria and likely a large backlog of applications.
As banks try to navigate this situation, it seems likely that many lending applications will be held up, and many viable propositions will be left waiting for critical funding.
You can review the extensive list of government support on its website here.
Our Approach
While there is going to be pressure on banks, we've decided to keep operating as normally as possible. Our approach is to provide capital to viable businesses, and that hasn't changed.
If a business is struggling to access capital but has a strong proposition, we will take a look and provide our regular service.
Speed
We understand that now more than ever, businesses need to move fast. Whether that's to mitigate risks or take advantage of an opportunity, our approach is to get the deal done within your timeframe—not ours. If we aren't able to help, we'll tell you quickly so you can move on and consider other options.
Our processes are geared towards speed and we use partners that understand this; too often a commercial loan is held up by a solicitor or surveyor. That's why we use partners that understand the need to act fact.
Common Sense
Rather than apply rigid criteria, we always look at specific circumstances when assessing a loan application. In the current situation, this is more important than ever. Clearly businesses will be uniquely affected by the crisis, so we look at every case individually.
Whereas banks and large lenders don't have the time or capacity to look at each case, we can. This means we often work with businesses that have struggled to access financing because they don't meet criteria but still have a high-quality proposition.
Flexibility
We look for lending solutions that help a business meet its goals. Our repayment schedules, security requirements and terms are always designed to fit around the needs of a specific business.
This is part of our view that all businesses have distinct needs. For example, some seasonal businesses may need a different repayment schedule or want to use unusual security—we will always look at each case and its unique circumstances.
Expertise
The current crisis has caused incredible anxiety in the business community; there is uncertainty about the future and the need for finance solutions is high. At times like this, we believe it's essential to speak with an expert.
Our team all have considerable expertise in the commercial lending sector, which means we can quickly assess a loan application without reverting to rigid criteria or leaving businesses waiting. It also means we can look at the overall business proposition—often we'll find a solution that isn't immediately obvious.
To discuss a loan of between £10,000 and £1m, please get in touch with one of the team at contact@reparofinance.co.uk or on 0161 451 5710.