July 19, 2019
Refused Lending by Funding Circle? Reparo Finance Might Be Able to Help.
Funding, General News, Lending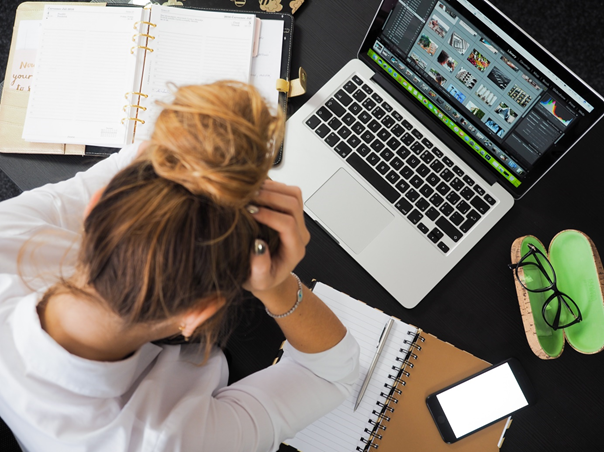 When Funding Circle was founded in 2010, it was hailed as a huge disruptor to the financial services industry. Established as an online service, it allowed investors to fund the loans of small businesses who were seeking credit. A fresh way to borrow, Funding Circle didn't appear to have the restrictions and limitations of the traditional lending streams.
This week, it was reported that shares in Funding Circle had dropped dramatically following a growth warning from the company. The peer-to-peer lender blamed an "uncertain economic environment" that was causing a reduced demand for loans from small businesses.
Funding Circle had projected a sales growth of 40% for this year, however it has now announced that this is more likely to be 20%. The news caused a stir amongst investors and shares, which once floated at 440p then dropped by 30% to 120p. More alarmingly for small businesses was the added news that Funding Circle would tighten its lending criteria.
What went wrong for Funding Circle?
Economic Uncertainty – Economic uncertainty created by a lack of clarity around the outcome of Brexit was thought to be a factor. Funding Circle CEO and Co-Founder Samir Desai said: "The uncertain economic environment has reduced demand from small businesses and led us to proactively tighten lending criteria…we are taking the prudent course of action for the long-term growth and development of our business." If the country was to enter recession, analysts have questioned how Funding Circle would cope with the defaults on loans that would inevitably occur.
Tighter Regulations – The Financial Conduct Authority recently announced that it would be implementing stricter regulations around peer-to-peer lenders. The new regulations focus particularly on the amount of money that investors were able to invest without seeking financial guidance. This new regulation is due to the collapse in May 2019 of Lendy, a crowdfunding loan provider that secured loans against property. The collapse has resulted in £160m in outstanding loans, £90m of which are in default.
How can Reparo help?
With Funding Circle tightening its lending criteria, businesses they deem 'high risk' – which typically means businesses that don't fit the traditional model – will struggle to get the investment they need.
At Reparo, we take a different approach:
We don't dismiss new businesses.
Have a CCJ? If it can be explained, we'll listen.
We'll consider all types of assets as security (industrial property, golf course etc.).
We work with you to understand your business and look at your specific circumstances before we decide on your loan. This allows us to be more flexible with our lending, especially if you need cash quickly. If you have a solid business case and can provide security and a personal guarantee, then we'll happily take a look at the business.
We offer loans up to £1,000,000 secured against assets, typically 70% loan-to-value. Our loans are used for many purposes, such as commercial property, working capital or HMRC payments.
Why choose Reparo?
Speed – We work to your time frame, not ours. If you need funds to capitalise on an opportunity or work through unexpected difficulties, we can get funding in place quickly. Decisions can be made within hours, and completed within days.
Efficiency – Our lending decisions are made by a credit committee that are involved in a deal from start to finish, which means that your deal is always a priority.
Expertise – Our team all have at least ten years' experience and are always happy to take a call and answer your questions – there isn't any situation we haven't seen.
Simplicity – We write documents in plain English so our loan process and documentation is transparent and easy to understand.
Service – We're an approachable team who put relationships at the centre of our business. We offer a personal service and provide that human touch you don't get from larger loan providers.
An example of how we work
To give you an example, Reparo was contacted by an Insolvency Practitioner working to assess the viability of a private school. The school was experiencing legal issues to keep running and needed £750,000 to remain open for the academic year. The school had significant assets that it was able to use as security, but the major banks were unwilling to lend the required funds because of some key reasons:
A large number of stakeholders.
Ongoing legal issues.
Complications of charity status.
We worked closely with the school to understand its requirements and provide a range of viable solutions.
The loan completed and school had the capital to remain operational. This was an example of Reparo filling a void left by traditional lenders and giving organisations the cash they needed to recover and realise their ambitions.
Don't Hesitate to Get in TouchTo discuss a loan between £10,000 and £1m, please get in touch with one of the team on sales@reparofinance.co.uk or 0161 451 5710. You can find out more about us on our website: www.reparofinance.co.uk