May 31, 2019
Reparo Finance Take the Pain Out of Borrowing
Funding, General News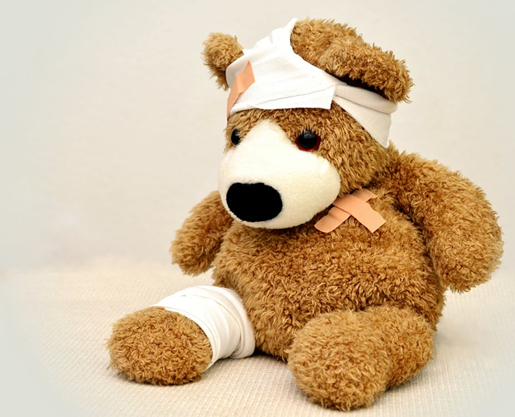 It can be difficult for SMEs to get funding. This difficulty is multiplied if a business needs money quickly to help with an unforeseen issue, or if they have circumstances that may stop traditional lenders from providing a loan — such as a limited trading period.
A recent report from the British Business Bank highlights the problem many businesses face when trying to secure lending. The report titled "2018 Business Finance Survey" is based on 2,000 interviews with SMEs.
Particularly insightful were answers to the question asking why businesses found raising finance to be worse than expected in 2018, something which was the case for 17 per cent of those surveyed. In comparison, 19 per cent of those surveyed found the experience to be better than expected, while 61 per cent thought it matched expectations.
The number one reason for dissatisfaction was reported to be applications taking too long. This was cited by 26 per cent of those who were dissatisfied.
Following this, 20 per cent of respondents said poor customer service was the reason the experience of raising funds disappointed, while 18 per cent said not being accepted was the reason, 14 per cent pointed to strict terms and conditions, and another 14 per cent were unhappy with the amount of paperwork they had to go through.
Particularly worrying for SMEs is that the situation appears to be worsening. According to the data, in 2017 only 13 per cent of those surveyed said raising funds was worse than expected. The big five banks performed worse than other finance providers. A separate question in the survey found that 21 per cent of people thought raising finance from banks didn't meet expectations. Only 15 per cent of people reported that the big five surpassed their expectations.
As well as the reasons for dissatisfaction mentioned above, respondents claimed the big five banks did not understand their businesses and said they did not provide enough help and support.
Other Recent Reports Show Similar Results
The British Business Bank report isn't the only one that shows the problems SMEs report with the service they are receiving from banks. A YouGov survey for Telegraph Spark suggested SMEs want banks that provide better service, ease of use, better communication, and better rates. This is based on responses from 1,000 companies.
Meanwhile, a Hadrian's Wall Capital report paints a bleak picture of the SME lending outlook in the UK. The investment advisory company found that 84 per cent of areas in the UK saw lending from banks to SMEs fall in the year before July 2018. This amounted to a total decrease in lending of £9.7 billion — a significant sum.
In this challenging environment, SMEs may have to look for alternative ways to finance their businesses.
Reparo Helps Businesses Get the Funding they Need
The service we offer at Reparo specifically helps with many of the issues SMEs say they are struggling with. Here is a look at exactly how.
Reparo Focuses on Making a Lending Decision Quickly
According to the British Business Bank report, the number one reason for dissatisfaction at banks was decisions taking too long. We specialise in helping businesses access lending in incredibly short timeframes.
Our team of experienced commercial lenders work quickly to review and approve loan applications as soon as they are received. With a high degree of expertise, access to the ultimate decision-makers and a network of efficient professionals, the pieces are in place to process applications fast.
We do have lending criteria but will take the time to assess each case on its own merits – this means there can be a degree of flexibility. We're not beholden to centralised and prescriptive decision-making protocols.
Reparo Prides Itself on Building Relationships
The experience at big banks can often be impersonal. Businesses may even find that the first stages of the application process are assessed automatically. It can be especially frustrating if a loan application is denied due to inflexible criteria that takes no account of its specific circumstances.
Businesses applying for loans with us will not have this experience. The loan application will be processed by a lending expert who will look closely at a business's specific circumstances and take time to build a relationship with it.
Reparo Will Review Every Application Closely
If the applicant has circumstances that don't immediately pass due diligence, the team will look at the specifics of the situation facing the business and take the time to understand the details of the application. Sometimes deals are simply not possible; if this is the case, we'll let businesses know quickly so they can look for alternatives.
Unfortunately, some loan applications do end up being rejected. If this is the case, the lender in charge of the application will be there to explain to the business why Reparo was unable to provide the loan. This will help the business be more prepared the next time they apply for financing.
Reparo Loans Have Easy to Understand Terms and Conditions
Our loan documentation is easy to understand. There are no complicated terms and conditions. All fees are also clearly outlined upfront, meaning there will be no surprises in the repayment schedule.
We require all applicants to take independent legal advice when signing personal guarantees. This ensures all parties are 100 per cent sure about the exact terms and conditions of the repayment schedule. To discuss a loan between £50,000 and £1m, please get in touch with one of our commercial lending team on either 0161 451 5710 or sales@reparofinance.co.uk.