August 3, 2021
Reparo Funds Hospitality When the Banks Say "No"
Uncategorized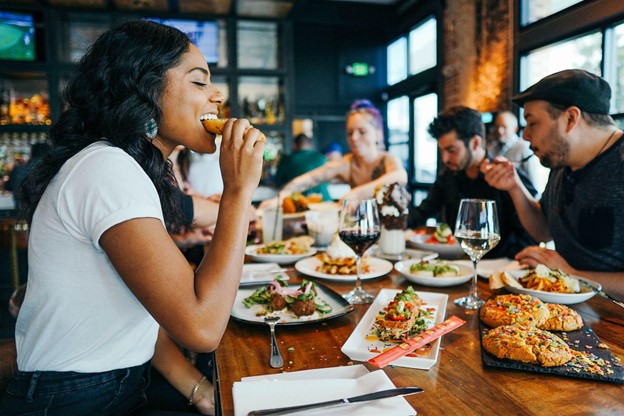 The hospitality industry has been mired in difficulties for many years now. As a result, banks and traditional lenders are reluctant to provide funding to businesses in the sector.
In this article, we look at the industry's challenges and explain how Reparo's approach to lending means that we can support hospitality businesses that have been rejected for finance by their bank.
An Industry Hit Hard
Millions of workers across the UK rely on the hospitality industry for their livelihoods. As the country's fourth-largest industry, the sector represents 6.9% of total employment nationwide.
The hospitality industry usually refers to businesses in the food and accommodation sector. This includes restaurants, cafes, pubs, bars and hotels.
Between social distancing measures and restrictions on trading, there's no doubt that these businesses have been hit hard by the COVID-19 pandemic.
The government provided some respite by putting support measures in place to assist the hospitality industry during the toughest months of lockdown.
This included a business rates holiday, reduced VAT rates, Eat Out to Help Out and the Coronavirus Job Retention Scheme.
The government has lifted the majority of lockdown and social distancing restrictions and there is hope that the hospitality industry will be able to trade healthily again.
Pre-Pandemic Difficulties
The casual dining sector—a key part of the hospitality industry—was already struggling before the pandemic.
Over recent years, the restaurant industry has expanded rapidly. This led to high levels of debt, rising costs and a saturated market.
Many people will remember a wave of big names like Jamie's Italian, Byron Burger and Carluccio's making headlines when they went bust.
To make matters worse, the pandemic and the impact of Brexit has led to widespread closures and job losses across the hospitality sector.
These challenges have made traditional lenders reluctant to provide funding to hospitality businesses.
Looking At The Bigger Picture
Traditional lenders often reject loan applications from hospitality businesses out of hand.
Reparo is different. Our experience lending to the industry allows us to assess each business on its own merits and evaluate the serviceability of a potential loan.
We know that while some directors run hospitality chains as investment vehicles, many more are operated by experienced entrepreneurs who understand the industry well.
That's why we look at the bigger picture:
Is the restaurant owner experienced in the sector?
Are there clear explanations for previous adverse events?
Is there some form of security available?
What are the underlying strengths of the business?
How will the new business be run?
Reparo is Well-Placed to Fund the Hospitality Industry
Reparo has worked with businesses across the hospitality sector, providing capital for a variety of purposes.
We provided £350k to help an experienced hospitality entrepreneur acquire a new pub. Traditional lenders were reluctant to provide funding due to challenges facing the sector. However, we recognised that the new venue would be an excellent addition to a well-functioning portfolio.
We arranged a fast track loan of £50k to ensure a speedy bar refurbishment. Securing funding from traditional lenders would have taken a long time. After looking at the merits of the business, we worked hard to get the deal completed within a matter of days. 
At Reparo, our lending is based on the following:
Speed: We know that you don't have time to waste. This is why our team works to your schedule to ensure deals get completed quickly.
Common sense: We will take the time to look at the unique circumstances of your business, instead of applying rigid criteria.
Flexibility: We offer repayment schedules and terms that work for you and your unique circumstances.
Expertise: Our team is extremely knowledgeable about commercial lending, meaning we'll make sure we find a solution that is right for you.
To discuss a commercial loan between £25,000 and £1m, email the team on contact@reparofinance.co.uk, or call us on 0161 451 5710.
Daniel Jones
07824 873 358
Gurinder Mandir
07805 737 324
Craig Ashton
07917 907 931
Photo by Alex Haney on Unsplash