November 18, 2020
Survey: Majority of SMEs Still Struggling to Secure Vital Funding Despite CBILS Loan Scheme
Uncategorized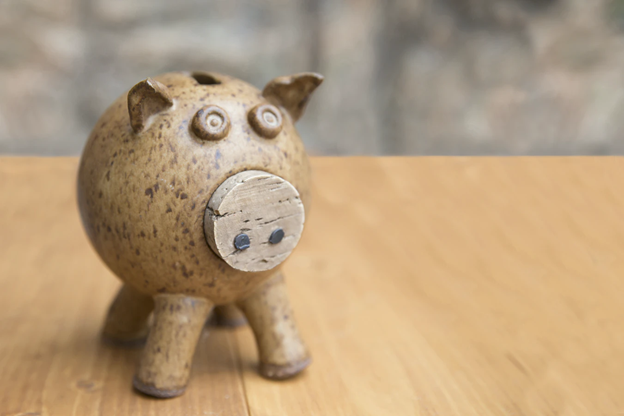 In these challenging economic times it is vital that SMEs understand the accessibility of the financial support options available to them.
That's why we've published new research investigating their experiences in applying for the Coronavirus Business Interruption Loan Scheme (CBILS).
Specifically, the research looks at the ease and timeliness of obtaining financial support when it is needed and whether government loan schemes are delivering for the businesses whose livelihoods depend on them.
The research revealed that 85% of SMEs that started a CBILS application are still in need of financial support. This is due to issues such as doubts over eligibility and the application process being too time consuming.
The findings also highlight a lack of understanding amongst SMEs over what alternative finance options are available to them, with some incorrectly assuming that government-backed schemes are the only choice.
85% Still in Need of Financial Help
According to the results of the survey, 85% of respondents say their company still requires financial help to address the impacts of the pandemic. Of those who applied or started an application for a CBILS loan, 48% have yet to receive any funding.
Even among those who were successful, 93% reported experiencing a struggle during the application process, from not knowing if they would be eligible to finding the process too time consuming and complex.
Key Findings
The research was carried out independently by Sapio Research in October 2020, with more than 200 SMEs completing the survey. Respondents were senior decision-makers in organisations employing less than 250 people who had applied or had started an application for a CBILS loan. Interviews were conducted online using an email invitation and online survey.
Let's explore some of the key findings:
Alternatives to the CBILS Loan
With many businesses struggling to get the financial help they need, some are looking to other forms of borrowing. 20% of our sample had already explored other options, while a further 65% were likely to consider looking in the future.
Uncertainty around Other Options
The remaining 15%, however, were unlikely to consider other options. The two primary reasons for this were uncertainty regarding the other forms of borrowing available and the belief that there was no other way of raising finance to support their business.
Others felt that their time and effort would ultimately be wasted and that traditional lenders like banks would reject their applications.
Next Steps for SMEs
So what next for those looking for alternative financing? While 29% planned to explore the options with their current high street banking provider, 76% also planned to look elsewhere.
There is a general feeling that alternatives to high street banks are often more accessible, but many businesses are conflicted due to concerns about higher costs.
A minority did not plan to borrow at all but instead intended to sell personal or business assets, or seek help from friends and family.
Lenders Reluctant to Invest
Lenders are going to be more cautious than ever over the coming months, especially to those lacking a clear plan for how their business is going to remain profitable.
With so many businesses struggling to secure finance through CBILS, lenders have been overwhelmed with the demand and are taking much longer than usual. Many financial institutions have also cut access to bounceback loans for new customers amid a huge surge in applications—even though they may be entitled to one.
It's clear that with banks not cooperating and CBILS causing confusion, businesses and finance brokers need to be open to other options—in this case, alternative finance.
How Alternative Finance Can Help
In this climate, it's important that brokers are able to find bespoke solutions for those customers most in need.
Our research proves that there is a growing demand for SMEs to be connected with lenders that are able to provide tailored solutions.
At Reparo, we don't shy away from urgent or challenging applications that don't fall into traditional lenders' criteria because we have the experience and know-how to seek a practical solution.
Furthermore, our paperwork is clean, simple and easy to understand—making applying for a loan a more straightforward process for SMEs.
Please get in touch with one of the team.
Daniel Jones
07824 873 358
dj@reparofinance.co.uk
Gurinder Mandir
07805 737 324
gm@reparofinance.co.uk