June 11, 2019
UK Manufacturing Needs Some Love (& Cash)
Funding, General News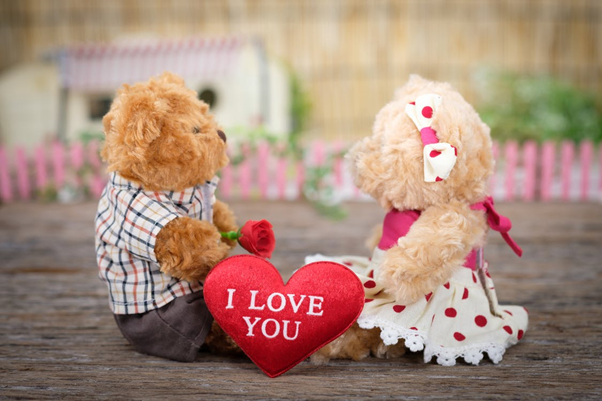 The manufacturing sector is hugely important to the UK economy. The Office for National Statistics says it currently employs 2.6 million people in the UK, making up 11 per cent of the UK's Gross Value Added.
The sector is globally competitive. The UK has the eighth largest manufacturing industry in the world, a position which The Manufacturer says could rise to the top five by 2021 if current growth trends continue. With a share of 44 per cent, manufacturing is also a huge contributor to the country's exports. It is also a world leader in high-tech areas such as aerospace — a sector where only the US leads the UK.
The manufacturing industry is kept ticking over not just by its global players, but also a whole array of innovative mid-sized firms operating at the cutting edge of their specific niche. This innovation is demonstrated by the fact that manufacturing represents 69 per cent of total business research and development spending in the UK.
Despite the above, there are issues facing the sector. Alongside uncertainty caused by Brexit and the global economy, a lack of funding options for manufacturers looking to innovate means that the outlook for manufacturing isn't as positive as it perhaps should be.
There are Challenges Facing Manufacturers
While there was an uptake in manufacturing production at the start of 2019 — 1.1 per cent in January and 0.9 per cent in February — before that, the sector had experienced a decrease in output for six consecutive months to December 2018.
This was the longest period of decline since the 2008 financial crisis and meant the sector was officially in a recession. Especially hard hit during this time was the manufacture of steel and cars.
There are thought to be various reasons for this slowdown. Slow growth in the world economy including China and the Eurozone may have contributed. Additionally, many suggest the ongoing spectre of Brexit is playing a part. According to The Manufacturer, 71 per cent of UK manufacturers say Brexit is damaging their planning and business prospects, while 64 per cent say they expect it to cause chaos in the sector.
Data from business intelligence company Red Flag Alert highlights the damage caused by the issues facing the sector. Red Flag Alert found that in 2018, 13,700 manufacturers went bust – a significant increase on the 10,239 companies that went bust in 2017. Although the company did also point out that the number of stable companies has increased since 2015.
Another issue often cited is the so-called "skills gap," a problem that can make it hard for manufacturers, especially SMEs, to recruit suitable talent. According to The Telegraph, there is an estimated shortfall of around 40,000 skilled workers which is leading to British employers struggling to fill 43 per cent of positions.
Is a Lack of Financing Hurting Innovation?
Staying on top of innovations is important for companies who want to stay at the cutting-edge of technology. New technologies like 3D printing, automation, artificial intelligence, machine learning, and the Internet of Things are all set to change the manufacturing industry over the next few years.
According to a report by NatWest that interviewed 110 UK manufacturers with a turnover of between £5 and £80 million a year, while many manufacturers recognise the need to innovate and prepare for the future, they don't always put in place strategies to follow up on this.
According to the survey, when asked about the biggest barrier stopping them from investing in their business, the most frequently cited response by industry trailblazers was "access to funding, lending and lack of investment". The second most highly cited barrier was cash flow and financial management, a barrier related to access to funding.
This is an opinion reflected in a report on UK manufacturers' access to financing by Wyelands Bank. According to the Bank, nine out of 10 UK manufacturers earning between £10 and £300 million feel held back by a lack of financing. Responses suggested this has stopped mid-size manufacturers from winning 163,000 new contracts which could have created 175 thousand jobs.
The report pointed to three major issues that this lack of funding was causing. First, 70 per cent of mid-sized businesses had struggled to invest in new equipment or technology, something that can seriously affect a firm's ability to stay at the cutting edge of technology or increase production.
Additionally, 50 per cent of firms said the lack of funding had held them back from entering new markets, while 45 per cent had been prevented from moving to a new site or premises.
This lack of funding and the problems it is causing is especially frustrating when you consider how important the sector is to the UK economy.
Reparo Can Help Manufacturers Access Funding
With traditional lenders often unwilling to lend to the manufacturing industry alternative lenders like Reparo can step in and provide funding.
Reparo offers a range of funding options between £25,000 and £1 million and to discuss how Reparo can provide your manufacturing business with funding, please get in touch with one of the team on sales@reparofinance.co.uk or 0161 451 5710.