What do we do?
Reparo has been established to provide finance to firms who may be finding it difficult to source finance from the traditional clearing banks and finance houses.
What makes us different?
The main UK clearing banks claim that they are 'open for business' but in reality access to funding for small firms is still problematic.
We assess every loan independently
We are quick
We are flexible
And we work with you as an individual client.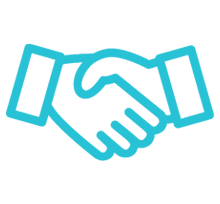 Direct Lending
Reparo is a direct lender to SME companies, however we can not directly help every business we see.
Valuable Contacts
We also have contact with many other finance providers and equity providers, as well as providers of other services to companies, who may be able to assist you.
We Can:
Provide funding from £10,000 upwards, to a current maximum of £1M.
Provide fast decisions, typically within 48 hours.
Replace the current finance provider and support the business going forward.
Provide finance for all kinds of situations with a totally flexible repayment profile (maximum 24 months)
Take security over any asset, either as a single asset, or combination (Property, Machinery, Vehicles, Plant, Receivables and Inventory)
Provide funding for almost any situation: Growth capital, restructuring, transactional opportunities (MBO / MBI) Purchasing assets from insolvency / liquidation, expansion, re-finance, restructure.