May 24, 2021
What Recovery Loans Mean for Struggling SMEs
Uncategorized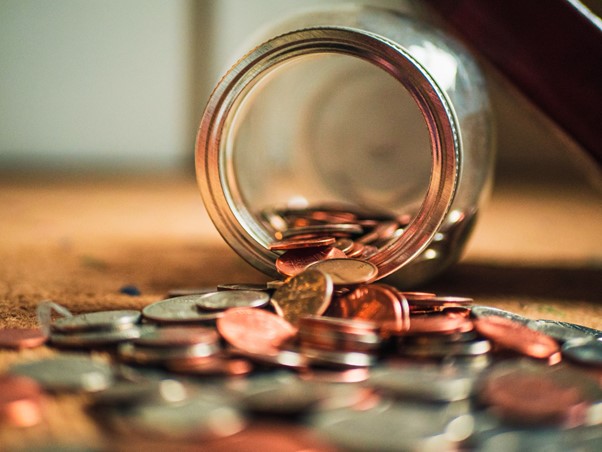 It's no surprise that many businesses have struggled during the Covid-19 pandemic, but the full extent of its financial impact is astounding.
At the start of 2021, Reparo Finance published a report that revealed just how difficult it has been to access financial support during these trying times. Our research showed that a startling 85% of SMEs that had started applying to the government-backed Coronavirus Business Interruption Loan Scheme (CBILS) were still in need of financial support, while 48% had yet to receive any funding whatsoever.
While applications for CBILS have now closed, the government has launched a new initiative—the Recovery Loan Scheme (RLS). Here we explain how the new scheme works and unpack what it means for the businesses hit hardest by the coronavirus pandemic.
The Recovery Loan Scheme
Launched on 6 April 2021, the Recovery Loan Scheme is intended to provide businesses with the financial resources needed to recover from the impact of the pandemic and months of lockdown restrictions.
The government guarantees 80% of borrowing to the accredited lenders who provide funding, although businesses remain responsible for the full amount borrowed.
According to information provided by the British Business Bank, RLS support is available to businesses trading in the UK that can prove they:
Would be viable if not for the pandemic;
Have been adversely affected by the pandemic; and
Are not involved in insolvency proceedings.
Eligible businesses can secure loans or overdrafts of between £25,001 and £10 million, or invoice or asset finance of between £1,000 and £10 million per business. Overdrafts and invoice finance facilities have a term of up to three years, while loans and asset finance facilities can run for as long as six years.
Crucially, business owners and directors are not required to give a personal guarantee on borrowing of up to £250,000.
Government Financial Support – The Challenges
Warnings from the Public Accounts Committee (PAC) suggest that CBILS has resulted in a £26 billion funding black hole for which taxpayers will have to foot the bill.
Part of this deficit can be attributed to problems with fraud, which PAC argues the government failed to mitigate against.
Similar reports suggest that many lenders will have to foreclose on SMEs that are unable to repay CBILS loans.
With such challenges facing the providers of government-backed financial support, it's no wonder that applicants to the new Recovery Loan Scheme face strict credit and fraud checks.
It is encouraging to see the government extend the financial support available to businesses through the RLS.
However, the new scheme's increased due diligence requirements mean that it is likely to be plagued by even worse eligibility issues than its predecessor.
Recovery Loan Scheme – Eligibility Issues
It is becoming increasingly clear that many of the nation's worst-affected SMEs are unlikely to qualify for loans under the RLS scheme.
The eligibility criteria applied to RLS applications means that struggling firms may not qualify for any funding at all.
After over a year of lockdown measures, even healthy companies may be unable to prove that their business is sound—casting doubt over whether RLS providers will support the companies who need it the most.
These concerns are echoed by numerous financial experts, including Graeme Lipman, Director at insolvency practitioner Begbies Traynor.  Speaking to Reparo Finance, he commented that:
"It's hard for companies to be successful when applying for these loans. The requirements are quite strict, and businesses face an uphill struggle to convince the banks to approve funding requests.
 The message from the government is clear—that financial support is ending. For many businesses, it would be better to simply apply for a commercial loan."
Alternative Business Finance Solutions
While the Recovery Loan Scheme launch has been met with some fanfare, it's unlikely to provide struggling small businesses with the support they need.
Many firms won't meet the eligibility criteria, and those that do face a lengthy process before they can access the funds they need to survive.
This means that the need for alternative finance solutions is greater than ever. Reparo offers flexible funding solutions that can help businesses that have been turned down by traditional lenders and banks.
Unlike the new government-backed loan scheme, our approach is personalised to reflect the needs of the businesses that apply. Rather than using a 'one-size-fits-all' set of lending criteria, we consider each application on its merits and frequently work with SMEs unable to source funds through more conventional channels.
To discuss a loan of between £25,000 and £1 million, get in touch with one of the Reparo team.
Photo by Josh Appel on Unsplash
Daniel Jones
07824 873 358
dj@reparofinance.co.uk
Gurinder Mandir
07805 737 324
Craig Ashton
07917 907 931