June 17, 2019
When Investors Get It Wrong: The Story of How Famous Investors Missed Out on Hungry House
Funding, General News, Lending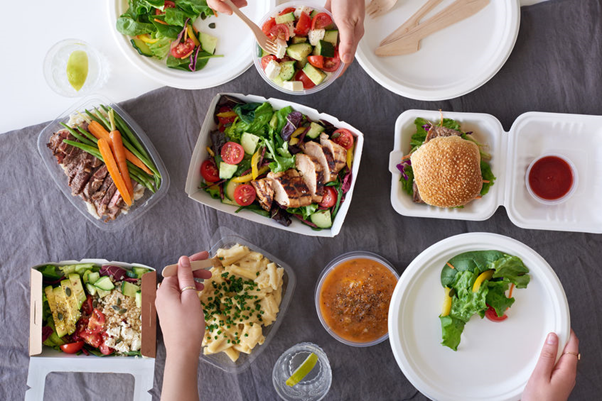 At Reparo, we often deal with businesses which have struggled to get capital elsewhere. These companies are often run by savvy businesspeople with great ideas. However, they struggle to gain funding due to the strict criteria used by traditional lenders.
The good news for these companies is that there are plenty of examples of businesses that have been rejected for funding from one source, only to go on and be successful in applying for funding from another.
In this article, we'll look at how the founders of food delivery app Hungry House were able to move past rejection by Dragon's Den investors and go on to create a service that produced millions of pounds in revenue and was eventually bought in a deal worth up to £240 million.
Hungry House's Appearance on Dragon's Den
It seems hard to believe there would ever be doubts about whether people would want to order takeaway online. It feels almost second nature in a world filled with giants like Just Eat, Uber Eats, and Deliveroo.
You'd think anyone who had the chance to invest in such a product back in 2007 would absolutely jump at the chance. However, as shown by Hungry House's appearance on Dragon's Den, even some of the UK's most successful businesspeople failed to see the potential in the idea.
Here are some of the objections the Dragons had with the business (watch the pitch here):
Deborah Meaden: "I don't think you go on to a website and think "What do I want to eat tonight?" I just don't think that's people's thought process."
Of all the dragons, Deborah Meaden was the one who got things the most wrong. She failed to see the market need for a fast food delivery app, thinking people would prefer to continue to order food as they always have done.
Theo Paphitis: "The risks in your business are quite huge. You've got a very strong competitor out there doing the business a lot quicker than you."
Theo Paphitis had legitimate concerns about a major competitor which had entered the market after Hungry House yet was growing at a much faster pace. However, he failed to envision the true size of the delivery app market, one that would prove to be large enough to sustain multiple services.
Peter Jones: "Why wouldn't I do this myself?"
Peter Jones' objections to the app were similar to Theo's. He thought the low barrier to entry meant the risk of competition was high. However, he failed to see the potential in the two founders, and the drive they had that would ultimately lead the company to success. Also, the business had traction and some level of network-effect that added value beyond just the technology.
What Happened After Dragon's Den?
During the show, Hungry House agreed to a deal for £100,000; £50,000 each from James Caan and Duncan Bannatyne.
While this was the amount of money they wanted, it came at a cost of 50% of the company's equity, dropping to 30% after three years if the app delivered on the numbers in the business plan. This was significantly more than the 11% equity the founders were originally prepared to give away.
The agreement fell through soon after the show. In an interview with eConsultancy, Hungry House co-founder Shane Lake said this was because Caan failed to get guarantees from his consultants that the business would be successful. They were particularly worried about the company's ability to recruit restaurants at the speed required.
However, all was not lost. Lake said that within days of the airing of their appearance on Dragon's Den, they received between 30 and 40 offers of investment. They ended up going with an offer of £150,000 for less than the 50% equity the dragons were after.
In the ten years following the show's airing, Hungry House went from strength to strength. By September 2010 the app had increased the number of restaurants on its service to 2,500. In March 2012, Delivery Hero bought a stake in the app, before fully acquiring it in February 2013.
Three years later, Just Eat acquired the app from Delivery Hero for £200 million plus another £40 million if it hit certain performance targets. In 2016, Hungry House reported revenues of £29.1 million. In 2018, it was fully integrated into Just Eat.
When One Door Closes…
This article is by no means meant to show up the dragons for passing on what ended up as a successful business. Rather, it is meant to show that rejection from one source of investment doesn't mean a company should give up in its search for funding.
Instead, businesses can look to alternative options to reach their goals. At Reparo, we will always look at business propositions even if they have been rejected elsewhere. We provide options for businesses that:
Are New: New businesses without a history of generating revenue may struggle to receive loans from traditional lenders, no matter their potential. The expert assigned to each Reparo funding application will always look at the company's potential when making a funding decision.
Have Adverse Information: Traditional lenders often have strict criteria that applicants must meet. If the applicant fails in one of these criteria, they will be outright rejected. Reparo is more flexible about who it will lend to, with the overall health of the business and the company's ability to pay back the loan more important than specific criteria.
Need Money Quickly: Reparo always aims to make investment decisions as quickly as possible, allowing the money to become available when a business needs it.
Have an Asset That is Hard to Value: Reparo has experts who can quickly and accurately put a value to an asset. This makes it possible for companies looking for asset-backed loans to get funded.
If your business is struggling to gain finance from traditional providers, then Reparo may be the answer. To discuss an asset-backed loan of between £25,000 and £2 million, please get in touch with our team on sales@reparofinance.co.uk or 0161 451 5710.