March 29, 2021
Zoom Fatigue: How and When to Use Video Calls
Uncategorized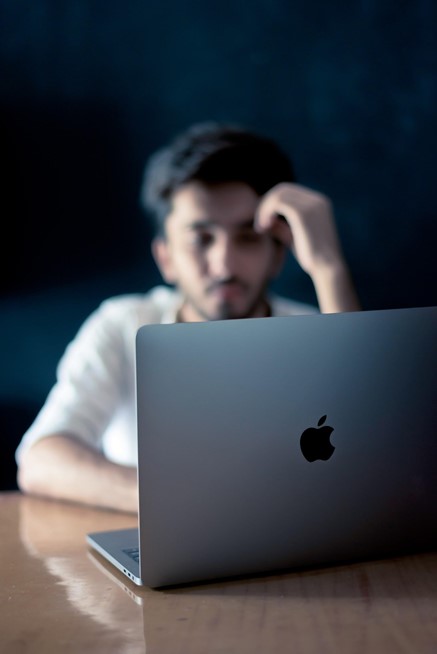 It's official. Zoom fatigue is now a scientifically-proven phenomenon.
New research carried out by Jeremy Bailenson, Professor of Communication at Stanford University, has confirmed the existence of Zoom fatigue and explained in more detail just why we find the technology so tiring.
With the pandemic forcing many face-to-face meetings online, it's no surprise that we've seen an increase in this exhausting affliction.
For many people, video calls have become their go-to way of communicating.
At Reparo, it has always been important for us to get to know our brokers and customers on a more personal level, and the best way of doing this has always been face-to-face, even if this is via video calls.
However, they aren't always an efficient channel. For us, using the right communication technology in the right situation can help us get customers the credit they need faster.
In this article, we're going to look at what Professor Baileson's research found and explain which situations benefit from video calls and which ones don't.
Stress and Negative Emotions
For those of you who don't know, Zoom fatigue is an increase in tiredness relating to the overuse of video conferencing services.
When you log into a video conferencing service, in all likelihood the first thing you're going to see is your own face. Whilst this may be appealing to some, for the majority it's an uncomfortable experience and one which is at odds with our usual way of communicating.
Commenting on his findings, Bailenson told BBC Radio 4's Today programme; "Decades of psychology research shows that when you're looking at yourself we scrutinise ourselves, we evaluate ourselves, and this over time causes stress and negative emotions."
Reparo's Approach
Whilst it's important to keep communication open with your colleagues and clients, it should be acknowledged that Zoom meetings are not always the most suitable option—in many scenarios, a simple phone call or email may be all that's required to provide someone with the information they need.
We are aware of the negative impacts that too much video communication can have on our staff, clients and other stakeholders. We've challenged ourselves over the past year to ensure we always use the best and most appropriate communication channels for each scenario.
There will always be some situations that lend themselves to a Zoom call. For example, building an initial relationship with external brokers and clients.
Having weekly or even daily team video calls helps reduce feelings of isolation amongst colleagues and connects all parts of the business, allowing us to offer a seamless lending experience to customers.
There are also many scenarios where information needs to be imparted quickly—for example, when preparing a Fast Track loan application. In these situations, we always use a phone call.
Over the years, we have established relationships with surveyors, solicitors and other professionals and it remains the quickest and most effective option to continue communication with them via phone.
We always keep our clients up to date on the progress of their loan and are happy to provide this information via phone or email.
Staying Energised
We cannot say for sure if regular video calls will ever be a thing of the past. It's therefore important to manage Zoom fatigue and stay energised throughout the working day. Here are some of the ways that we achieve this:
Don't multitask. It can be tempting to open multiple windows, reply to emails and check your phone whilst on a Zoom call, but this can reduce your productivity.
Limit your time on calls. Try and set a limit per day of how long you spend on video calls, and space them out accordingly.
Stay active. Sitting at a desk all day doesn't come naturally to all of us, so making sure you take regular breaks to stand up and walk around can help you to return to your desk feeling recharged.
Use email or phone calls whenever possible to break up and minimise the video conferences.
Use the 'hide self view' tool or switch your camera off entirely if you need to be in a long stretch of Zoom meetings.