April 30, 2020
Zoom, Standing Desks and Key Stage 1 Maths: How Reparo Is Coping with Lockdown
Uncategorized

Reparo has been working hard since lockdown. With companies up and down the country planning for the future, raising finance is often a priority.
Experienced entrepreneurs are busy making plans, looking ahead six or 12 months and working out how their business can emerge stronger. Subsequently, Reparo has been busy—but now everything has to be done remotely and parts of the lending process that were face-to-face now require new solutions.
We talk to five of the team at Reparo to see how they're making the business work while dealing with homeschooling children from ages three to 17.
Kelly Green
Relationship manager and homeschooling her six-year-old daughter
Kelly and her husband are both working full time and share the homeschooling for their six-year-old daughter, and so far it has been a steep learning curve. Kelly explains how they're learning a lot about their daughter during the lockdown: "Now we understand what the school are saying; our daughter concentrates for hours and hours with her art work but English and Maths—not so much. The last three weeks have been constant trial and error, trying to work out how to get through a hectic time work-wise and keep a six-year-old on track with school work."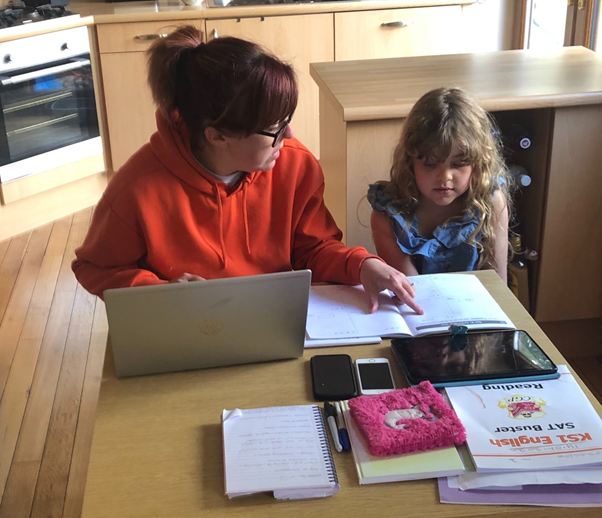 Over the first three weeks of lockdown, Kelly has developed a system that works: "At first my daughter was set up in the next room to complete her tasks, but she kept coming in for help—it was disruptive, and she was bored. Now we work together at the dining room table. She much prefers being close by, and when she has questions it's easier to answer them."
Jason Cossey
Relationship manager with 15-year-old twins
Jason explains how his two sports-obsessed twins are coping differently with lockdown: "My son is doing well; he's playing Xbox with his mates, so he's still pretty connected. But my daughter much prefers social contact with her friends so is missing normality a little bit more."
Jason sympathises with his daughter: "A part of the job I really love is meeting brokers and companies; I've always enjoyed getting on the road and visiting new businesses. It gives me energy to meet a diverse range of companies, so I really miss that."
To keep active Jason uses a standing desk, "a bargain for £30 on Amazon", and to stay fresh he takes time to unwind with "rubbish TV—nothing virus-related".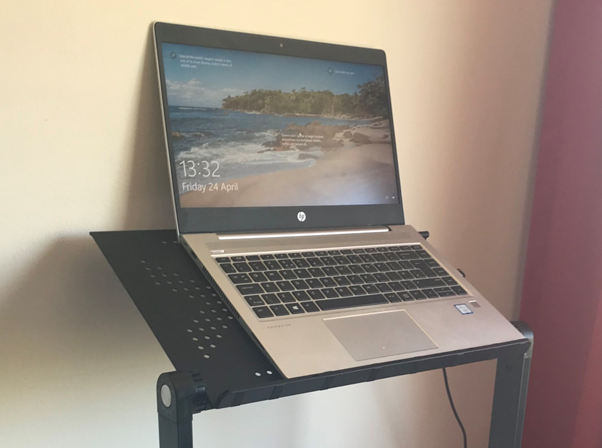 Jason says the discipline to separate work from home life is one of the biggest challenges: "Work can easily leak into the evenings and it's harder to switch off when you're at home the entire time. I'm trying to keep it separated so I can stay productive."
Sharon Bryden
Operations director with two teenage daughters
Sharon feels lucky that her daughters are self-sufficient: "They've been really good, helping each other out and generally getting on with things. I really sympathise with anyone dealing with young children at the moment."
Limited distractions have been important for Sharon as she wrestles with managing the Reparo loan book, working through enquiries and getting to grips with the mechanics of lending without face-to-face contact. Sharon explains: "Even simple things like signing documents is more difficult because now getting a signature witnessed has become a challenge."
The approach to lending at Reparo requires the team to stay in constant contact, as this is how deals are processed quickly and issues are resolved. Currently, Reparo run a weekly cycle of calls on Zoom to make sure everything is progressing as normal. Sharon says: "We have three Zoom calls every week. It helps us deal with issues right away because we can get the input we need from everyone."
Although she's adapting well to working at home, Sharon misses the personal contact. She says: "normally I can quickly grab a coffee with Andrew or one of the team to discuss an issue, and now it's a call or email—we're getting by fine, but I'm looking forward to working with everyone again."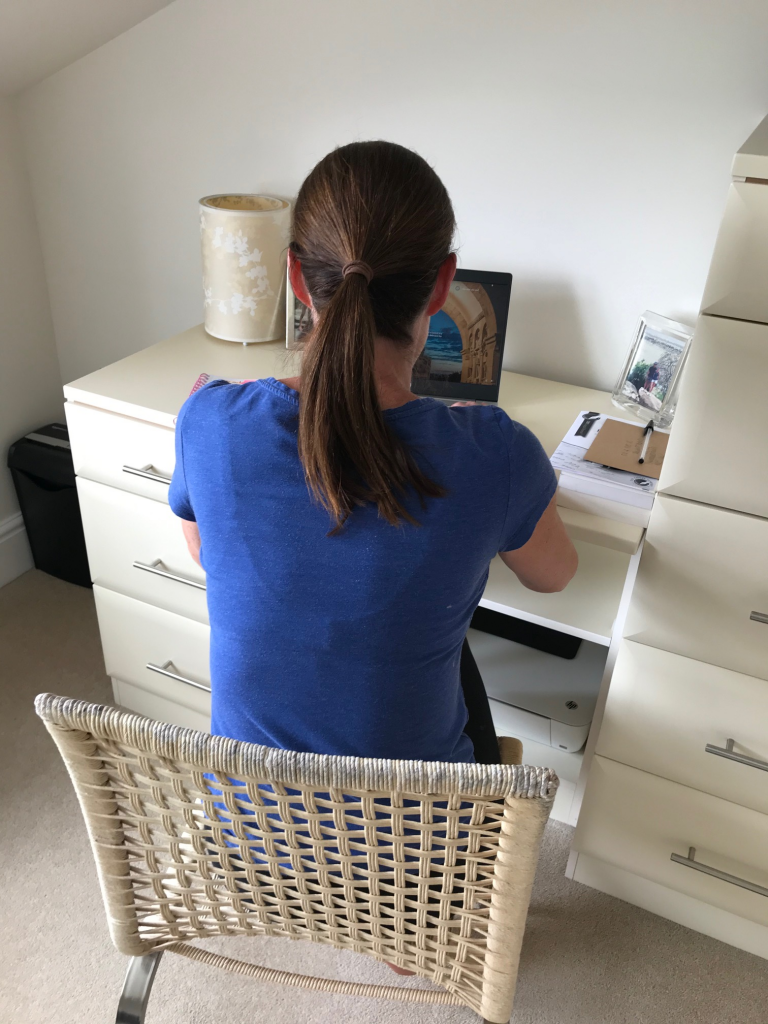 Steve Richardson
Sales director with three-year-old twin boys
Steve has been busy using the time to build the Reparo network; he was brought in to broaden the introducer network and expand the business development operation. He's been busy hiring, growing the network, updating the technology and improving the messaging system.
The time in lockdown has enabled Steve to make some positive connections. He explains: "With the professional world moving towards remote communications we've had some incredibly productive conversations on Zoom that we probably would have otherwise not had."
On a personal front, Steve and his wife both work and are juggling that with three-year-old twin boys, and he says that calendar sharing and using a bit of holiday has helped them get through the first three weeks. Steve is a little worried about his twins: "They were born ten weeks premature in August, so they will be the youngest in their year. The nursery had a plan to get them ready for school, which we felt positive about, but that's out of the window now so we're doing our best to follow some semblance of the plan."
Andrew Ward
Managing director with two teenage boys
Andrew feels fortunate that his boys are relaxed about the lockdown and entertaining themselves, especially given the time-consuming task of managing Reparo through this period.
He explains that the three weeks have gone as expected so far: "The first few weeks saw businesses trying to work out where they stood with clients, supply chains and cash flow, but now the focus has turned to the future. Our role as lenders is to help businesses understand the options available. We've had a range of enquiries, from businesses worried about cash flow to others still looking to invest and grow."
Many of the Reparo team are used to working from home and Andrew has added some new touches to deal with the new environment. He says: "Zoom has worked really well and a quiz on Friday keeps people relaxed. We have a bit more time than normal because we're not running between meetings, which has helped us to deal with the transition to a new way of working."
We leave the final word to Steve Richardson: "Although the future is uncertain, we know there is a demand for a common-sense approach to lending. In this climate, we're finding people want to pick up the phone and discuss their options—something we're always happy to do!"
To discuss a loan of between £25,000 and £1m, please get in touch with one of the team at contact@reparofinance.co.uk or on 0161 451 5710.