November 23, 2021
Have Your Clients Forecasted Xmas Cash Flow?
Uncategorized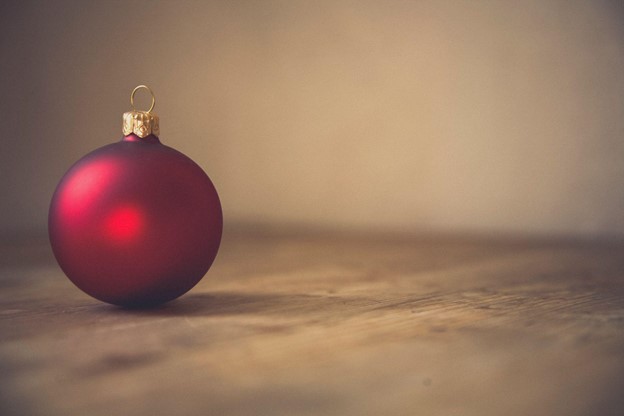 Christmas is fast approaching and the season's trading is already well underway.
But businesses that have been let down by suppliers may have already missed out on vital Christmas revenue.
For companies that rely on Christmas trading to remain profitable, this could be fatal.
At this point, they should be able to tell if December 2021 will be a bumper month or a disaster.
That's why now is the time to get your clients to revisit their Christmas forecasts and seek additional working capital if it's required.
In this article, we've provided a checklist of cash flow issues your clients might face.
By identifying these problems now, they can work with you to seek solutions before it's too late.
Christmas Cash Flow Checklist
If you think your clients might face any of the following issues in the next month, then get in touch. We can provide short term working capital to help them bridge gaps in their cash flow.
Supply Chain Issues
The UK is facing a supply chain crisis. This means the arrival of stock isn't guaranteed until it is safely on the shelves. If your customers struggle to secure what they need or their suppliers look shaky, they may need extra cash to find alternative sources.
End of Furlough
Furlough ended at the end of September. Many businesses may be dipping into reserves to pay staff. Christmas revenues could give them a liquidity boost, but they may need working capital to cover wages until then.
Funding gap
It's normal for businesses to experience a gap between paying suppliers and selling stock. However, in these difficult times, some suppliers are tightening their credit terms. This means that companies may have to pay more upfront or settle invoices sooner.
Rent Due
Quarterly rents are due around Christmas. Landlords have had a tough time during lockdown and with coronavirus restrictions lifted, they are unlikely to be lenient on businesses that can't pay.
Late Invoices
If your clients are suppliers themselves, then they will have just three weeks to get customers to pay their invoices. If a customer hasn't paid a December invoice before Christmas Eve, it will probably roll over into January.
VAT Returns
HMRC is another creditor that will be less lenient now that the government has lifted coronavirus restrictions. VAT returns are due during December and companies will be expected to pay.
Speak to The Working Capital Experts
If your customers are at risk from one or more of these issues, then speak to us.
We regularly provide short-term working capital to businesses experiencing cash flow issues and we'd be happy to explain how we could help.
We offer a fast and flexible service. Unlike high street banks, we take a common-sense approach to lending and never reject any loan application out of hand.
We'll meet with your clients, take time to understand their business and find a solution that works for them.
For example, we'll consider all of a company's assets in a deal. We also know that many businesses can't provide two years of healthy financial reports right now. That's why we consider every company based on its merits.
To discuss a commercial loan between £25,000 and £1m, email the team at contact@reparofinance.co.uk, or call us on 0161 521 0870.
Daniel Jones
07824 873 358
dj@reparofinance.co.uk
Craig Ashton
07917 907 931
ca@reparofinance.co.uk
Photo by Markus Spiske on Unsplash