January 28, 2022
Dan Jones Looks Back on The Last Two Years
Uncategorized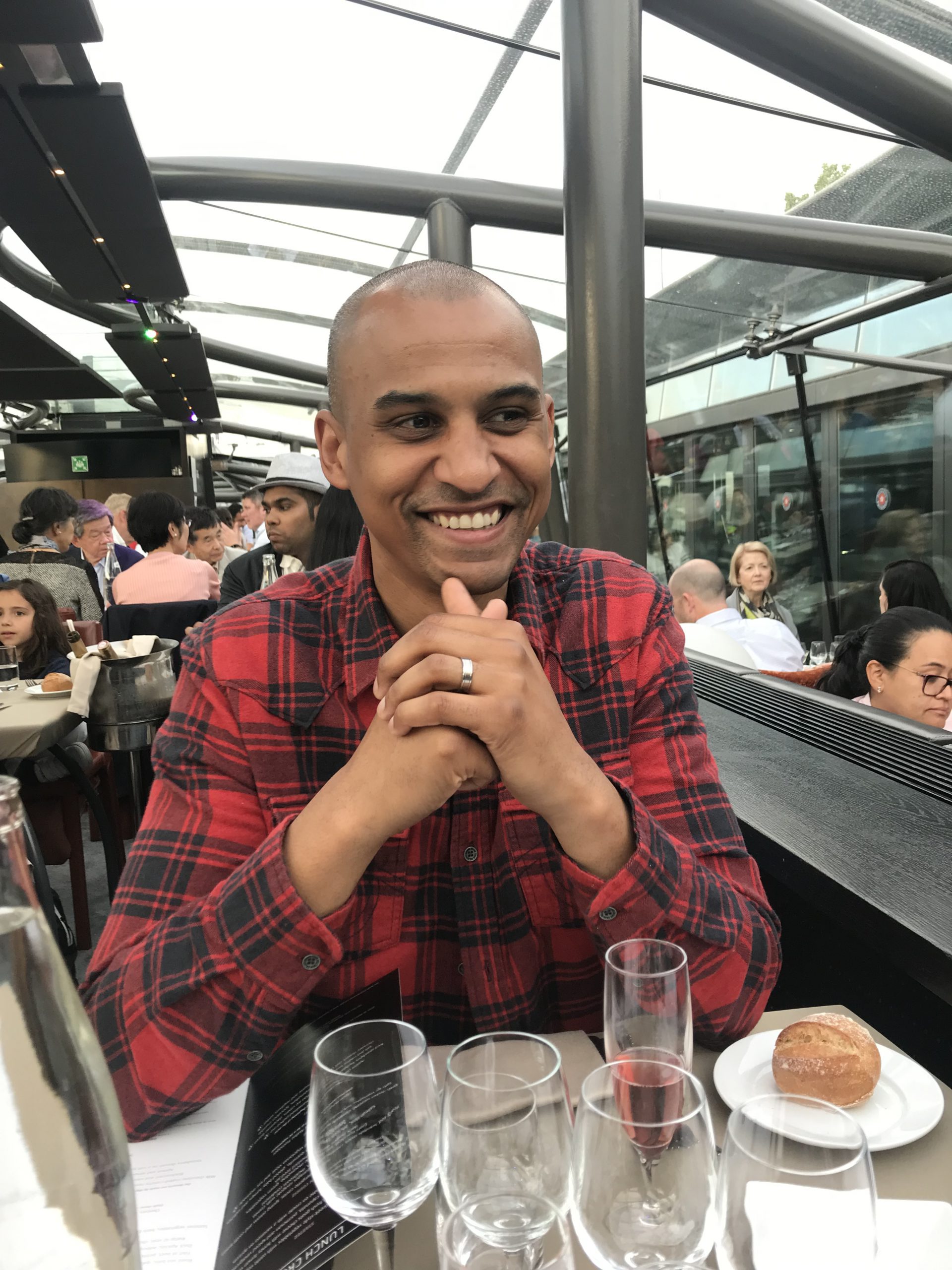 Our senior business development manager Dan Jones has been with us for two years now.
In that time a lot has changed in the world of commercial finance.
In this article he tells us about how the pandemic affected the way he works, customer perceptions of finance, the types of industry Reparo works with and more.
Business Development During a Pandemic
Dan joined Reparo Finance in February 2020—three weeks before the first UK lockdown.
He was excited about the networking aspect, but unfortunately coronavirus quickly put a stop to this.
"I was excited to go to networking breakfasts, lunches, golf days and stuff like that. Which I did for the first couple of weeks. But then it all shut down. There are still no real events at the moment," he says.
Because Dan already had an established network of brokers from his time at "Big Four" bank Lloyds, it wasn't as difficult to start finding leads. However, he quickly realised that Reparo was looking for a different type of broker than a bank.
"Bank brokers only deal with more straightforward loans which the bank is likely to approve. At Reparo we mainly deal with the more challenging loans that the banks would reject. So the bank brokers' clients aren't looking for the kind of deals we provide," he says.
Today, Dan has a new network of brokers that he keeps in touch with. For him, working virtually has been an interesting experience.
"I have been talking to brokers over the phone for two years—I speak to some of them nearly every day—and I've never met them. I know all about their lives and they know all about mine, but I've never met them," he says.
Because Dan has only done his job at Reparo virtually, he doesn't know any different.
"If my only source of getting leads was by going out for drinks with different brokers and stuff like that, then it would have been more difficult to adjust," he says.
"But because I've never done that, I still manage to get deals virtually."
Another challenge in Dan's job was how the pandemic changed the way he assesses a client's credit.
"It used to be quite straightforward," says Dan. "For instance, a competitor opening up down the road would be a key risk as it would reduce a business's income."
"Now we've got to think about Covid-19. For example, what if there's another lockdown? How did they survive the last one?"
He also has to keep up with changing coronavirus legislation and how that would impact businesses.
Government Loans Skew Clients' Perception of Finance
During the pandemic the government launched new types of loans, such as Bounce Back Loans (BBLs), the Coronavirus Recovery Loan Scheme, and Coronavirus Business Interruption Loans (CBILS), to help businesses survive.
These didn't require a personal guarantee or any payment for the first 12 months, and the interest rates were around 3% a year.
During the hard lockdowns it was possible to request £50,000 for a bounce-back loan via internet banking on your phone, and the next day it would be in your account.
This gave businesses a cavalier attitude because they expected to get cheap, fast finance with no due diligence or security.
The problem is that some businesses weren't eligible for these Covid-19 loan schemes. These businesses were then passed on to Reparo.
This made Dan's job difficult, as Reparo was getting a lot of customers who were borrowing for the first time and thought that cheap finance was the norm.
Struggling Industries Dan Has Supported
Certain industries have been hit harder than others by the pandemic and are therefore more likely to be rejected for finance by banks.
This includes the hospitality, construction and commercial property industries, all of which Dan has assisted extensively.
Hospitality
Most of the businesses Dan has helped over the last two years were in the hospitality industry, such as bars, restaurants, clubs and pubs.
Mainstream lenders were already unable to lend to these businesses before the pandemic.
When lockdown kicked in, many of them were unable to open for a long period of time. This made finance even harder to come by at a time when they needed it most.
The businesses Dan could help were those who were creative with their business—for example, many started offering takeaways.
However, for most restaurants and pubs it made more financial sense to stay closed until they could open properly.
Construction
Several factors have put the construction sector under financial pressure.
First, the price of most building materials increased during the pandemic due to shipping costs.
"I think materials like timber have gone up by 50%. So construction companies need to cover their cash flow," says Dan.
According to the Royal Institution of Chartered Surveyors (RICS), construction materials costs in the UK continue to escalate, reaching a 40-year high at the end of last year.
Brexit also had a part to play in the UK's supply-chain issues, and the temporary blockage of the Suez Canal created a domino effect of further disruption.
Even though construction companies were allowed to work throughout most of the pandemic, it came with its own unique challenges.
Shipping companies and suppliers used by construction companies withdrew credit due to the pandemic.
In 2021, building products and materials companies employed actions—including price increases, surcharges, and capacity expansion—to navigate the production and inflationary pressures caused by supply chain disruptions.
These problems mean many UK construction companies have had to deal with an increasing funding gap.
This is where Reparo came in.
We were able to provide fast, short-term working capital to help construction companies survive these difficulties.
Commercial Property
The commercial property sector has been under pressure because many tenants have been closed, gone out of business or are unable to pay full rent.
Due to government legislation, landlords are unable to enforce their rent demands.
Remote working and online shopping also meant that there has been less demand for commercial property.
This means that many landlords are losing money. For example, Dan has a client who owns a few properties that he rents out to businesses. Because they are not earning an income, last year the client only got a small percentage of normal revenues.
As a result, many commercial landlords are choosing to sell their property to sit-in tenants where they can. Dan has helped a number of these tenants get loans to buy their premises.
The Ideal Broker
Dan says that his ideal broker is one who understands what Reparo can offer.
He adds that it's helpful for brokers to send him a pack containing the following information:
What the client requires
What the loan is needed for
What security is on offer (i.e., secured or unsecured)
Relevant accounts and their last three months of bank statements would be a bonus
These brokers have taken the time to understand Reparo and gather the information we need to assess their client or progress with a deal.
Supporting Growth and Recovery
Over the last couple of weeks, Dan has started to see more businesses seeking finance for the year ahead.
With winter behind us and no new lockdowns, business owners are optimistic. Dan has noticed more people borrowing for growth rather than borrowing to save.
"We are now lending for businesses to buy their premises or to complete a project rather than lending because liquidators are knocking at the door," he says.
However, he predicts that difficult times still lie ahead. For example, companies need to start repaying the Recovery Loan Scheme towards the middle of the year.
This will put pressure on many businesses and Dan expects to see a wave of companies approach him for emergency financing.
To avoid this, he says that businesses should look ahead and try to spot potential financial problems they may face.
If they do identify problems, they should get in touch with Reparo now to find a tailor-made solution.
*To discuss a commercial loan between £25,000 and £1m, email the team at contact@reparofinance.co.uk or call 0161 451 5710.