January 16, 2018
Funding and the future – Key issues for small businesses
Funding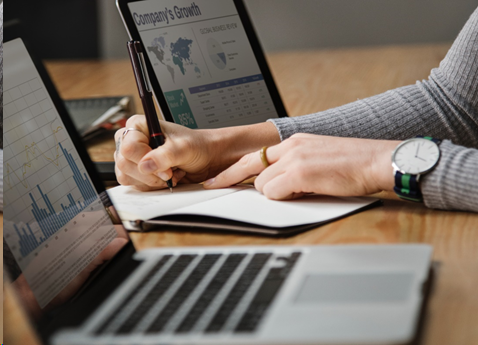 Small companies at any stage of development and in any industry always face a variety of challenges to stay in business and to compete effectively in their chosen field. In the UK at present there are clear signs that confidence is seeping back into the economy and optimism appears to be growing within the small business sector.
As a whole then it seems there are reasons both for caution and for optimism among British small businesses. Let's take a look at some of the key issues to be considered in the equation.
Finance concerns
Even with the British economy returning to and maintaining growth in recent quarters, there remain some stern challenges for small businesses when it comes to finding the finance and funding they need to really thrive and make progress. In fact, access to credit or the lack of it from mainstream lenders is high on the list of concerns for most small businesses around the country.
Without an ability to borrow money or access lines of credit of any kind, small companies can find themselves unable to take advantage of growth opportunities and less able to cope within financial difficulties or setbacks. On the positive side, there are a growing variety of alternative finance options available to small businesses who have good reason to be optimistic about the future.
Interest rate fears
The Bank of England has held the base rate of interest at historic lows since shortly after the financial crisis of 2008. There has been plenty of conjecture on the subject in recent months and suggestions that an increase in the base rate might be imminent. To date, however, as of August 2014, there is yet to be any movement of interest rates and with inflation pressures easing for now it appears as if the Bank will hold fire until next year at the earliest.
The issue of interest rates and the potential for changes in that regard nevertheless remains a vital one for small businesses, who stand to be significantly impacted if in fact the cost of borrowing does increase in coming quarters. As a result, any optimism to emerge within the small business sector is always likely to be tempered to some extent by the potential for interest rate rises to impinge on their financial flexibility in future.
Boosting competitiveness
Small businesses in a wide variety of sectors are increasingly finding that their competitors can emerge from anywhere in the world and not just from other parts of the UK or Europe. Maintaining competitiveness in a global context requires small businesses in Britain to create as much financial flexibility as possible for themselves in order to keep pace with rivals right around the world.
But, with the right funding options and financial support, there is no reason why the UK's SMEs shouldn't be able to achieve considerable progress in the coming months and help drive Britain's return to fully-fledged economic growth in the process.