July 22, 2021
How Reparo Helped Customers Survive the Pandemic
Uncategorized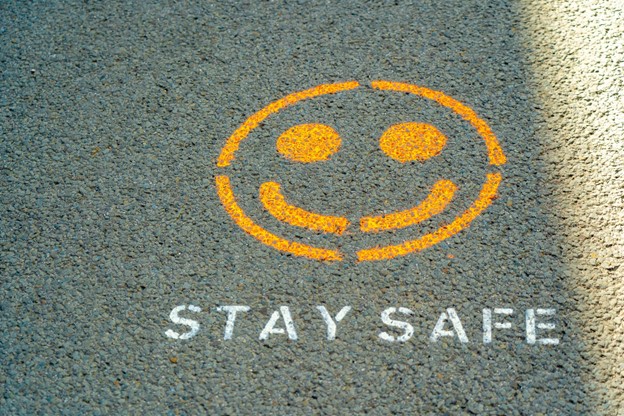 In this article, Reparo Relationship Manager Jason Cossey explains how our compassionate approach to lending helped our customers stay in business during the pandemic.
The last 18 months have been tough on businesses. During 2020, more than 10,000 companies were forced to close for good—and that's just in the retail sector.
However, we're proud to say that not one of our customers had to close their business due to financial pressures during this period.
There are many reasons for this and we can't take full credit. However, we know that our responsible, flexible and compassionate approach to lending has been crucial for those that found themselves in a tight spot.
Lockdown Strikes
Back in Q2 2020, we began getting calls from customers explaining that lockdown was having an impact on their business. Many were concerned that they would not be able to keep up their repayments.
At Reparo, we don't believe in taking punitive measures against our customers when they are struggling financially—especially when the cause is completely beyond their control.
We listened to our customers' individual circumstances and were able to provide a solution for each—in some cases, suspending payments altogether.
As a result, every customer was able to continue trading through the pandemic and today all customers are back on full, regular repayments.
Small Team, Flexible Approach
As a small business, we are able to offer a personal and flexible service that large and traditional lenders simply cannot.
We also take a different approach to lending, which gives us a more robust client base:
We'll Work with Most Robust Businesses
We'll consider any loan application; however, that doesn't mean we lend to anyone. We work with experienced business owners, companies with strong finances, established businesses and directors with a clear plan for how they will use and repay the finance we provide.
This means that during difficult times our client base remains relatively stable, and we can offer better terms to support them.
Your  Success Is Our Success
We don't like penalising clients if they can't make repayments; especially if it's not their fault and they are open and honest with us.
We believe that having a healthy base of happy customers is also better for us as a business—after all, an insolvent business can't come back for another loan or recommend us.
We Consider Each Customer's Individual Circumstances
We don't have one-size-fits-all lending criteria and the same goes for managing repayments. We'll take the time to understand your company's situation and find a solution that is right for both parties.
If your business needs a fast, accessible loan between £25,000 and £1 million, get in touch with one of our team today.
Daniel Jones
07824 873 358
dj@reparofinance.co.uk
Gurinder Mandir
07805 737 324
gm@reparofinance.co.uk
Craig Ashton
07917 907 931
ca@reparofinance.co.uk
Photo by Nick Fewings on Unsplash