November 6, 2020
Lockdown 2.0: Three Tasks Every Business Should Complete Today
Uncategorized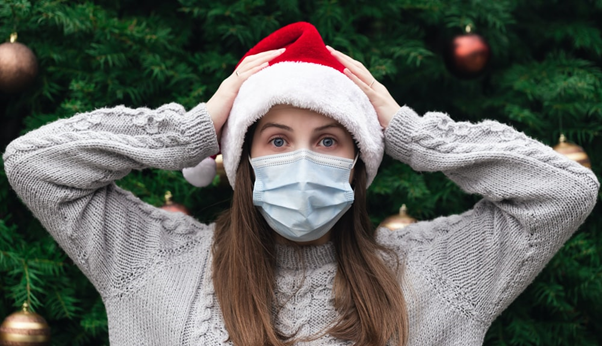 Lockdown 2.0: Three Tasks Every Business Should Complete Today
With at least four weeks in a new lockdown, many businesses have been plunged into fresh uncertainty.
Entrepreneurs have spent months bringing their businesses back to normal (or at least survivable) levels of revenue. Now many feel they are going back to the beginning.
Some sectors are hit incredibly hard. Retailers and hospitality businesses that were gearing up for the Christmas season now find their plans ruined.
Already 670,000 workers have lost their jobs during the pandemic. When government support measures end, this number will likely increase.
While measures, including furlough and CBILS, have been extended, we urge our community to think beyond this winter and to start making plans for 2021.
We spoke to Graeme Lipman at Bebgies Traynor recently; we covered many of the issues facing companies during the pandemic.
He felt many entrepreneurs didn't have robust plans and were being overly optimistic.
Looking at what's happened since the interview it's clear Graeme was right – many companies had projections that showed a big Christmas revitalising their finances. Something that we can see now won't happen.
As we look forward, we urge the same caution. Government messaging about surviving Christmas and then getting back to a version of normal should be treated as a best-case scenario.
We urge companies to plan for challenges in 2021 and beyond. Here are three key actions every business should take.
#1 Conduct Scenario Planning
Understandably many businesses are surviving day-to-day; making payroll or dealing with new restrictions.
Where possible, make time to create some projections. Focus on the worst-case scenario but also consider good outcomes.
This doesn't need to be a flashy Excel that looks like the annual accounts of a FTSE 100 company. The great is the enemy of the good – you just need to take action.
If that's just a handwritten note, it's better than nothing. At the very least, cover these questions:
How much cash do I have in the bank?
In a reasonable worst-case scenario, what are my revenues to the end of 2021?
In the same scenario, what are my costs?
What is my cash balance at the end of that period?
#2 Have a Plan for the Worst-Case Scenario
If you're staring at a significant minus cash figure in a worst-case scenario, then you need to consider how to reduce that deficit.
Can you make revenues through a different channel?
Are there unnecessary costs you can cut (we always urge companies to try and keep staff in jobs)?
Are there assets you can sell?
Can you lease instead of buy?
Have you explored all support schemes?
Can you apply for R&D tax credits?
We ask businesses to be as creative as possible. If you can have some plans in place early then it will give you peace of mind.
We're not for a second saying that there is always a way out. If you think a worst-case scenario means insolvency then begin those discussions now and have everything in place.
One critical tool for getting through the next months and years is finance.
#3 Explore Your Finance Options
With the CBILS and BBLS schemes currently extended to the end of January and the furlough scheme until the end of March, it's easy to be lulled into a sense of security.
But these schemes will end, and when they do the lending environment may be challenging.
Banks that pulled away from SME lending in the 2008 financial crisis may have less appetite for lending to all but the most financially stable companies.
We urge businesses to look outside the banks to the alternative lending sector.
Many lenders are offering a huge range of products that may cater to your business. Our advice is to start conversations with these lenders now, so if you need finance they'll already know who you are.
By making contact now, you can also understand their lending criteria and take steps to meet it.
For some businesses, it will be a case of getting valuations on assets, organising their accounts or providing more details on their operations. It's better to get all of this work done now, so you're prepared.
Lenders will also look favourably on you for being proactive rather than coming to them at the last minute.
Plan, Prepare and Stay Safe
Whatever your circumstances, the key now is planning. Once you have diagnosed the issues, then you can start putting measures in place.
At Reparo, we are happy to speak to any broker or business owner to discuss these challenges. We may be able to help with financing, but if we can't, we'll be able to point you in the right direction.
We provide secured lending up to £1m and unsecured up to £100k.
Please get in touch with one of the team.
Daniel Jones
07824 873 358
Gurinder Mandir
07805 737 324