April 20, 2021
Reparo Helps Family-Run Business Complete Lockdown Building Project
Uncategorized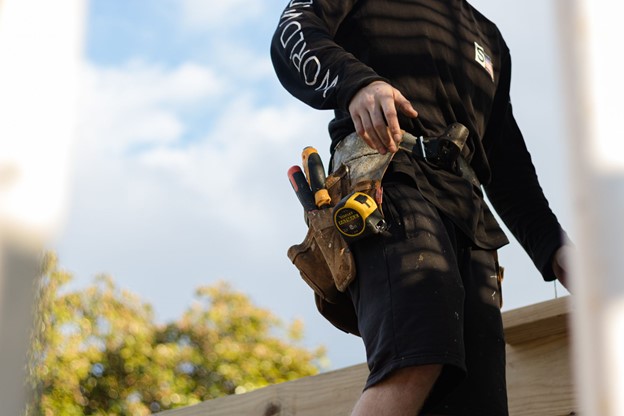 The pandemic has been tough on small companies and some have had to rethink their business models to alleviate cash flow pressure.
These are problems that family-run business Pride & Joy Construction know all too well.
The Torquay-based company was started over 80 years ago and is run by Alex Marsden and his five sons.
Pride & Joy Construction is involved in every aspect of the building trade. Their team of master craftsmen specialise in extensions, landscaping, disability adaptations and roofing—to name just a few of their services.
When lockdown was first announced, demand for the company's construction services quickly dried up.
This meant that Alex and his family had to look at other opportunities to generate revenue during lockdown.
Pride & Joy Construction owns a small plot of land and came up with the idea of building two rental properties on it during lockdown so they could continue working.
As lockdown restrictions eased, the Marsden family breathed a sigh of relief and resumed normal business.
However, the renewed demand for their services led to short-term cash flow pressure that prevented the company from finishing the second home on the development.
Reparo to the Rescue
Pride & Joy Construction approached Reparo for a loan worth £50,000.
An assessment of the company revealed that it was the perfect candidate for our services: it was well-established, run by competent management and had a long track record of success.
We were impressed with the company's entrepreneurial spirit and were keen to help them complete the project.
There are a few reasons why we are well-placed to help similar businesses with this type of loan. Here are some of them:
Unlike traditional lenders, our lending criteria is flexible and we always look at the specific circumstances of each application.
We strive to offer our customers a personalised solution. Our Business Development Manager, Gurinder, travelled to meet Alex and see the housing development for himself. This allowed him to learn about the company's challenges, what the loan would be used for and why they needed funding.
Our team is knowledgeable about the problems companies face and how the pandemic could affect business operations.
Our service is fast, meaning our customers can rely on us in urgent situations.
Within two weeks, Pride & Joy Construction received the finance they needed to finish building the second house on the development.
If your business is in a similar position and needs fast, accessible cash, get in touch with the Reparo team. We'll focus on understanding your business and finding lending solutions to meet your situation.
"I must extend my gratitude to both directors for taking the time to meet us. But most importantly, for providing us with the finance facility to finish our lovely development.
"Pride & Joy isn't just a business to us, it's personal, and it's family and I run it with the utmost integrity.
"Reparo understood that the pandemic could be devastating to a small business like ourselves. We needed money quickly to finish the development and begin resuming normal business operations after months of hard lockdown.
"I must commend Reparo for their friendly and speedy service that will allow the Marsden family legacy to carry on growing!"
Laura Bettany, Director of Pride & Joy Construction
Photo by Callum Hill on Unsplash