November 8, 2021
What Impact Will The End Of Furlough Have On SMEs?
Uncategorized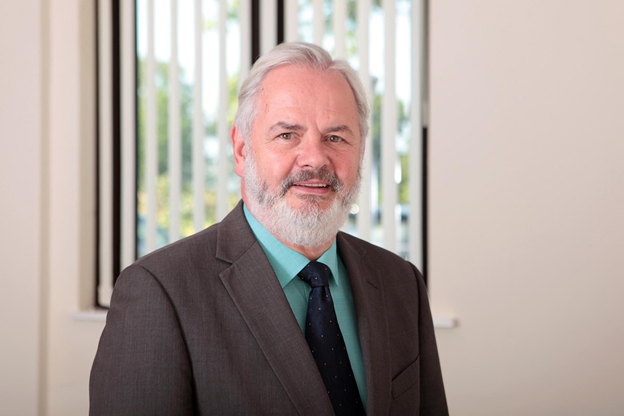 Begbies Traynor's Graeme Lipman is a veteran of the SME sector. This month, we asked him about the end of furlough, its impact on companies, and what they can do to prepare.
Why is the end of furlough an issue for UK businesses?
First up, there's the psychological impact.
We're coming to the end of government support. This has been a real boost for businesses and it's been a blow for them to lose it.
Secondly, there's the general economic picture.
We've just had a fuel crisis and now we're suffering supply chain issues. The latter of these is partly due to container costs. Inflation, the silent thief of the economy, is higher than the Consumer Price Index due to more money being printed during the pandemic.
Analysts are now predicting shortages over Christmas and some companies are starting to panic.
They need their suppliers to guarantee that they will get deliveries on time. If it arrives too late, they won't have anything to sell and then they will be stuck with supplies they can't shift post-Christmas. This means businesses need to make tough decisions on whether to cancel and look for a new supplier.
Finally, there's the impact of other government schemes ending.
Businesses are having to pay back Bounce Back Scheme loans (BBLS), while others are paying debt with debt through the Recovery Loans Scheme (RLS).
In March, the government will lift restrictions on landlords taking legal action against tenants. Landlords are also speaking to businesses about their historical, current and future rent and reminding directors of personal guarantees (PGs) that they might have signed.
We've also seen an increase in the number of County Court Judgements (CCJs) filed by companies. This is a clear sign that many private companies are pursuing their debtors.
Bringing staff back from furlough is yet another issue that companies are going to have to deal with.
What are the challenges that businesses face when bringing staff back?
Just before the government lifted furlough last month, companies had a decision to make. Do they bring staff back or not?
The cost of making someone redundant can be high. The process is also time-consuming and businesses have to do it right. Many SMEs haven't done this until now and it can be scary.
I've recently dealt with a company that employs 35 staff. Post-Covid, they probably only need 20 people due to lower demand.
The company worked out it would cost £150k to make the redundancies. The company doesn't have this money but also can't afford to pay its staff.
Are any sectors going to be affected more than others?
Q4 is known as the 'golden quarter' in hospitality and retail because it's the lead up to Christmas. Some businesses make up to 70% of their annual turnover in this period.
Some of these companies have taken their staff off furlough, but the next three months will reveal if that decision pays off.
There is pressure on businesses in the build-up to Christmas and some collapse because of it. As a result, we often deal with a lot of insolvencies towards the end of January.
For example, I worked with a restaurant that had 50 people booked for a Christmas party. The restaurant employed additional staff and purchased extra supplies to prepare. However, the party organisers cancelled two days before. The restaurant didn't have a refund or cancellation policy and so was left high and dry.
Anything connected with tourism is struggling too.
For example, we're dealing with one company that has 50 coaches. They are trading by providing services like school runs. But until tourism picks up again, it will continue to be difficult for them.
Coach companies are highly geared. Some coaches can cost up to £300k. A lot of operators will take out finance to buy the latest model to maintain high standards.
We're also working with a lot of construction companies dealing with Covid-19 delays. The cost of materials has increased by up to 40% and they face materials shortages and staffing problems.
Gyms are also struggling. For example, we recently reviewed a gym based in London on behalf of its bank. They said that they expected customer numbers to increase from 500 to 1,500 over the next six months.
We don't think that's realistic. That's because the gym's customer base is office workers, most of whom are working remotely. It has based its figures on customers returning to the office—which isn't happening.
Is bringing staff back causing cash flow issues?
Pre-Covid levels of trade still haven't returned for some businesses and this is squeezing margins.
An excellent example of this is companies that rely on tourism.
We recently shut down a large restaurant in Central London that seats around 350 people. Along with its other two branches, the company paid almost £2m per year in rent.
The restaurant only makes money when it is full—on the last 15% of customers.
Most of its customers were tourists. As tourism hasn't returned to London yet, they decided not to reopen at all.
Unemployment isn't as high as first predicted. Do you think it will increase?
1.4 million people were still on furlough when it ended at the end of September. As the insolvency side of things gets busier, we will probably see unemployment rise.
We're predicting a steady increase of insolvencies during Q1 and Q2 2022. Last month we handled for more insolvencies than we did in our busiest periods pre-Covid.
How can businesses protect themselves against the negative elements of furlough ending?
To keep people employed, companies need to be Covid-robust. So if there is another lockdown, they have a solution to hand to survive.
For example, coffee shops and restaurants have geared themselves up as takeaways and kept revenue ticking over that way.
Everything is still unpredictable at the moment. During times like these, companies need to lean on solid financial management foundations.
This involves managing their costs as best they can and making sure that their management information is correct.
They'll also need to make predictions and monitor their figures regularly to make sure that they can respond to any sort of downturn.
This way, if they need to make redundancies or if trading isn't going as predicted, they understand how it will impact their business and what options are available.
They can then talk to funders, their accountant or other financial support networks and plan solutions.
Having a funder in place that can quickly provide cash to plug any gaps is critical for this.
Banks may be more risk-averse, especially to sectors showing cause for concern.
That's where alternative lenders like Reparo can help. They can quickly provide businesses with working capital to survive these difficulties. They won't just reject a company because their industry is struggling. Instead, they'll look at the company's individual circumstances and build a solution around that.
To discuss a commercial loan between £25,000 and £1m, email the team at contact@reparofinance.co.uk, or call us on 0161 451 5710.
Daniel Jones
07824 873 358
dj@reparofinance.co.uk
Gurinder Mandir
07805 737 324
gm@reparofinance.co.uk
Craig Ashton
07917 907 931
ca@reparofinance.co.uk