June 11, 2020
Lockdown Has Brought Change… But Also Opportunity
Uncategorized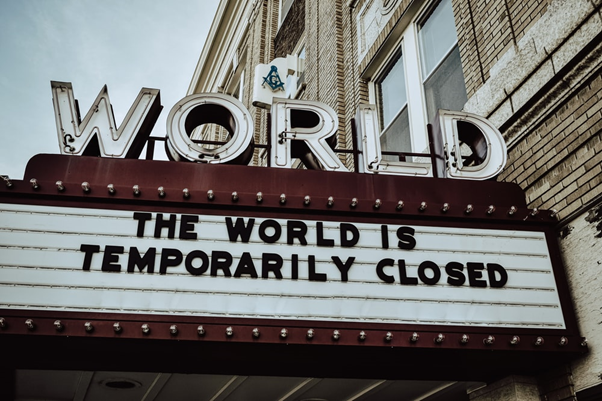 Like every other business, we're dealing with circumstances that a few months ago would have seemed unbelievable. Being able to operate remotely has meant we've been able to continue running the business, although the lending market has presented some unique challenges.
We've had to contend with trying to evaluate loan applications in extreme uncertainty, the legal minefield of remote signatures and the valuing properties with social distancing—it's been a challenging few months.
Demanding circumstances are the best breeding ground for innovation, and we've been forced into some new ways of working that have made the business stronger. Here are three parts of our business that we think have improved during the lockdown.
#1 Confidence in Our Lending and Business Continuity Processes
It's one thing to buy the best insurance policy—it's quite another to test it! Since we founded Reparo we've been meticulous with our systems, making sure that the loan process runs smoothly for all stakeholders and ensuring best-in-class compliance and transparency.
Being thrown into lockdown with a full loan book gave this process a stern test, and it's been incredibly reassuring that everything Sharon and the team have built has been seamless. When we started working remotely, we were able to pick up where we left off. Additionally, our work with outside partners has continued without any issues, so we've seen no decline in service levels.
This wasn't by accident. Over the years, we've spent lots of time building robust systems and testing them to make sure we're ready for anything.
#2 Our Credit Committee Decisions Are Now Even Smoother
Making quick lending decisions has always been integral to our service; we do this by making sure our credit committee sit regularly and work closely with relationship managers to get the information we need.
Now we're working remotely, we've added an extra step to the process to make sure everyone is on the same page and nothing is missed. We have a pre-credit committee Zoom call with the relationship manager and everyone on the committee to look at the proposal.
During this call, we determine what questions we need to ask and what information will help us make a lending decision. We thought this would just be a lockdown measure to replace the face-to-face contact, but it's proved a helpful way for the relationship managers to get a wide range of views at one time.
It'll be hard to maintain these meetings when regular business resumes and we're all travelling around talking to clients and brokers, but we're going to include it in our process going forwards.
#3 Team Spirit
At Reparo we have a small, close-knit team of staff. While we miss meeting in person, we all agree that the lockdown has had a positive effect on team spirit—perhaps due to the sense of togetherness created by going through a unique experience together.
As with many businesses, we're making up for lost in-person communication by spending a lot of time on Zoom. During these calls, we support each other and discuss how we are dealing with the challenges of not being allowed out. As many of us have families, we've found ourselves discussing tips for homeschooling and staying productive while balancing these new commitments.
We've also been able to do some team activities together, such as online quizzes. These are a fun way to end the day. We hope that this boost in team spirit will continue once we're back in the office.
Reparo Can Provide Access to Fast Funding During Lockdown
Reparo offers asset-backed loans of between £25,000 and £1 million. Businesses that are accepted can go from applying to having the money in their account in just a matter of days. If your business needs a fast cash injection to get through these difficult times, contact one of our team on contact@reparofinance.co.uk or by calling 0161 451 5710.