August 27, 2021
How The Pandemic Made Reparo More Robust
Uncategorized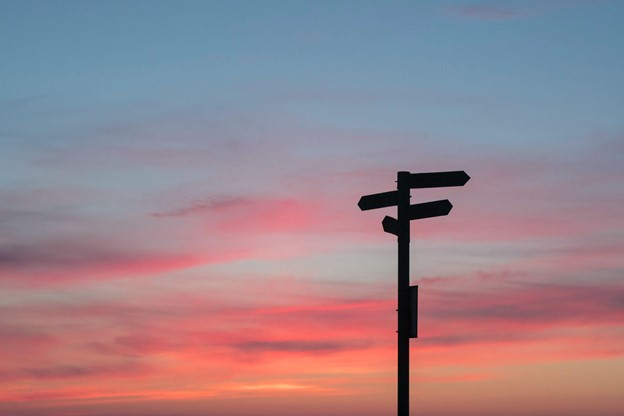 The pandemic has forced businesses worldwide to change the way they operate and accommodate new ways of working.
For example, the UK saw many changes to its homeworking patterns in 2020.
A survey by the Office of National Statistics (ONS) during that year revealed that 37% of people worked from home at some point during the week that they were surveyed. In 2019, this figure was on average 27%.
Like many businesses, Reparo has also had to make some significant changes to adapt to new ways of working.
Although the last 18 months have been challenging, many of these changes have been positive and we are emerging stronger than before. Here's what has changed:
We have a new office and make better use of technology
Like many businesses, we were forced to work from home when the pandemic hit. We were able to quickly take advantage of modern technology to minimise the disruption this caused.
Our business was able operate as if it were normal times, delivering deals remotely and ensuring customers got fast finance. This proves that our remote systems work.
However, with restrictions now winding down, we're going to meet as a team again, as well as get face to face with brokers, clients and prospects.
We've relocated our office to new shared facilities in Manchester city centre. We hope this new central location makes it easier than ever for our clients and partners to visit.
Embracing modern technology and taking a more flexible approach to work in these ways has seen us emerge from the pandemic in a stronger position.
We completed our first fully remote deal 
One of the milestones we reached during the pandemic was completing our first fully remote deal.
The client needed short-term working capital to meet urgent financial obligations—all while the company's directors were on holiday.
Our team was able to work flexibly to provide the funding in just three days so that the company could meet its obligations.
This experience showed us that clients don't need to be available for a deal to be completed on time and has made our service more flexible than ever.
We have partnered with Funding Cloud
At Reparo, we are focused on getting to know our clients and understanding the unique needs of their businesses.
That's why we partnered with technology and data-driven lending platform Funding Cloud.
This integration is a more innovative way for our team to connect with potential clients and make faster funding decisions.
Read more about Funding Cloud and how it makes applying for business finance more straightforward here.
Core aspects remain constant
Although the past year was one of significant change, there are several core aspects of our business that we will never change. These include:
We are not driven by algorithms
Many traditional lenders will not consider funding businesses that have recently experienced financial difficulties.
However, we take the time to consider applications from all companies and work to understand their financial positions.
Our team will always look at the bigger picture:
Is the company run by experienced directors?
What are the explanations for previous adverse events?
Is there some form of security available?
Are there clear measures in place to repay the loan?
We take a personal approach
Reparo meets with each client to understand their business and look at the specific circumstances of their loan application.
We don't have a one-size-fits-all lending criteria. Instead, we look at the individual merits of each application.
Our team also knows that in the current climate, things can change instantly.
This is why we consult with our clients to find lending solutions and repayment schedules that work for their business.
We are still fast and efficient
Many of our clients approach us with urgent funding applications and don't have time to waste.
Our team will always work to the customer's time frame to work through unexpected difficulties and get funding in place quickly.
Our approach remains flexible
Reparo's compassionate and flexible approach to lending has been crucial for clients that have found themselves in a tight spot over the last 18 months.
Instead of taking punitive measures against customers who were struggling financially, we listened to their individual circumstances to find a solution.
In dire circumstances, this meant suspending some clients' repayments altogether. As a result, these customers were able to continue trading and are now back on full, regular repayments.
As a small business, our personal and flexible service meant that not one of our customers had to close their business during this challenging period.
If your business needs a fast, accessible loan between £25,000 and £1 million, get in touch with one of our team today.
We'll consider any situation and will always try to find ways to lend your business the money it needs.
Daniel Jones
07824 873 358
dj@reparofinance.co.uk
Gurinder Mandir
07805 737 324
gm@reparofinance.co.uk
Craig Ashton
07917 907 931
ca@reparofinance.co.uk
Photo by Javier Allegue Barros on Unsplash